What is Directors and Officers Insurance and How Does It Protect Your Business?
Imagine steering your dream business venture to the echelons of success only to have it slip away in a moment because of a single lawsuit, a lawsuit filed against you for alleged wrongful acts committed as a director or officer.
Sadly, these nightmares occur, but there is a safety net: Directors and Officers Insurance (D&O). In this article, we'll delve into the ins and outs of D&O insurance—how it serves as a shield for decision-makers like you and ultimately protects your business from potential financial ruin.
Don't leave your hard work to chance; arm yourself with the best protection and safeguard your future today.
We Partner With The Highest Rated Insurance Companies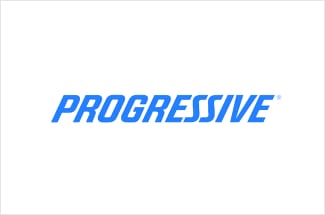 What is directors and officers insurance?
Directors and Officers (D&O) Insurance is a type of liability insurance that protects the personal assets of corporate directors and officers in the event they are sued for actual or alleged wrongful acts in managing a company.
D&O Insurance also covers legal fees, settlements, and other costs. Any business with a corporate board or advisory committee should consider investing in D&O Insurance. It can help protect your business from potentially devastating financial losses from lawsuits against its leaders.
Don't Get A Bunch Of Different Quotes, Get The Right One!
So Many Companies Provide You With Many Quotes But How Do You Know It Will Work For Your Business And Allow You To Scale and Why Are The Rates So Much Different?
We Get It And We Help Solve That For You.
Get A Precise Quote Now!
Understanding D&O Insurance
Directors and Officers (D&O) Insurance is a type of liability insurance that protects directors and officers of a company from personal financial losses resulting from lawsuits filed against them in their professional capacity. It is designed to provide coverage when those individuals are sued for wrongful conduct on the job that allegedly caused harm, loss, or damage to another party.
Typically, D&O claims arise from allegations of breach of fiduciary duty, misuse of corporate funds, or inadequate disclosure.

Now, you might ask why a company would need such insurance if it already has general liability coverage. The answer is that almost all general liability policies have exclusions specific to directors and officers responsibilities. This means general liability policies will not cover any lawsuit against a director or officer of your organization. Without D&O insurance, your organization's officers and directors could face personal financial ruin due to costly litigation expenses.

Think about it this way – D&O Insurance is just like wearing a seatbelt while driving a car. You don't usually need it, but if you get into an accident, it will protect you from significant financial damage.

For instance, imagine an employee sues the CEO for wrongful termination based on discrimination grounds. With D&O insurance in place, the policy covers the legal defense costs and any damages awarded to the plaintiff against the CEO.

Now that you understand what D&O insurance is let's discuss its coverage and critical benefits.
Coverage and Key Benefits
Frequently Asked Questions
"I placed a call into ATG and expressed my concern with my current insurance company. Joe and his team answered all my questions and were quick to get me an insurance quote. Not only did they save me some money, they were able to provide me with more services and more coverage. It was such a smooth transition to switch insurance companies I could not believe it. Highly recommend them!!!!"
"I wish I would have found these guys years ago!!! They have saved me so much headache, time and money!! They go the extra mile for their clients and don't just leave you hanging or stop responding because your company doesn't fit in some box. These guy will help make sure you are not only insured but that you have the coverage you need at a price you are happy to pay!! Thank you guys so much for all of your hard work!!"
"Joe has done an awesome job helping us get the right insurance for our business, during construction and for when we are ready to operate. He made this an easy process and is great to work with!"
Building the Right D&O Solution
Obtaining Directors and Officers insurance coverage is critical for all companies looking to protect their board members from legal disputes.
It aids in attracting qualified candidates to board positions who feel protected and secure even when implementing challenging decisions on behalf of your business.
Therefore, carefully evaluate factors such as the size of your organization, potential risks associated with it, and its governance policies to get adequate coverage for your needs.
As always, partner with a professional insurer specializing in D&O coverage to develop bespoke policies that meet specific needs at competitive rates.
At The Allen Thomas Group, we can help you build a custom D&O insurance policy that protects your business. Get started now by clicking on the start quote button below.
Get Great Coverage For Your Business In Minutes
It Just Takes A Few Clicks