Insurance Companies We Work With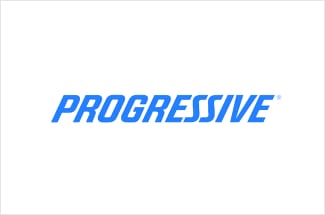 Customized insurance
options at the best price.
You need a trusted local independent insurance agent who cares
about your interests as much as you do.
Get The Insurance Coverage You Need Quickly
We know how frustrating and complex the process of finding the right insurance can be and how long it can take if you do it on your own.
Step 1: Assess
Tell us about your specific needs and we will find the right policy for you.
Step 2: Review
Review the results of our search.

Step 3: Service
We will walk you through your new policy step by step.

An Akron, Ohio Insurance Agency
Serving Over 20 States in the US
The Allen Thomas Group is a premier insurance agency in Akron, Ohio. We are proud to serve all of Northeast Ohio and over 20 states across the US, ensuring that our dedicated personal and business insurance solutions are accessible to a wide range of individuals and companies.
We understand that life is full of unexpected twists and turns, which is why we are committed to offering comprehensive protection to safeguard what matters most to you. Whether you're seeking coverage for your cherished possessions, your family's well-being, or your thriving business, we've got you covered.
Our team of experienced insurance professionals is passionate about providing top-notch service and tailor-made solutions that perfectly align with your unique needs. We go the extra mile to ensure that you receive the peace of mind you deserve, knowing that you're protected by policies designed specifically for you.
When it comes to personal insurance, we offer a diverse range of options to shield your home, vehicles, valuable assets, and more. Our goal is to help you weather any storm that comes your way, ensuring that you can rebuild and restore what's important to you without unnecessary financial burdens.
For our business clients, we understand that running a successful enterprise requires a solid foundation of protection. That's why we specialize in offering comprehensive business insurance solutions that cover everything from property and liability to workers' compensation and beyond. With our support, you can focus on what you do best – growing your business – while we take care of safeguarding your operations.
What sets us apart is our unwavering commitment to providing exceptional customer service. We believe in building long-lasting relationships with our clients, getting to know you personally, and understanding your unique circumstances. This enables us to craft insurance solutions that are not only effective but also aligned with your goals and aspirations.
Finding the best combination of price and coverage for your home has never been easier.
With the right advice and guidance, insuring your business doesn't have to be complicated.
Joe and his wonderful team have been my agents for about 5 years now for my personal and business. I haven't even considered moving companies because when I need something, it is done and I don't need to worry. I've used a lot of vendors and agents and you won't find better service and advice anywhere.
I placed a call to ATG and expressed my concern with my current insurance company. Joe and his team answered all my questions and were quick to get me an insurance quote. Not only did they save me some money, but they were also able to provide me with more services and more coverage. It was such a smooth transition to switch insurance companies I could not believe it. Highly recommend them!!!!
I am so pleased to finally find a knowledgeable, responsive insurance agency, that places a high emphasis on customer service. My experience with The Allen Thomas Group has been incredible and like no other. I highly recommend Megan. They are truly invested in helping the customer. They make my life easier. Five stars!!
The Allen Thomas Group handles our insurance needs. They are professional and very responsive in all communications. We appreciate the knowledge they bring for our personal and business insurance . In addition, they make sure to answer all our questions with explanations that are clear and helpful.
I have been a client of ATG for over 10 years, they are highly professional and responsive in addressing their customer's needs and provide proactive advice on an ongoing basis. I would recommend ATG to anyone looking for any type of insurance: personal or professional.
After years of dealing with insurance companies directly my entire life, I decided to approach ATG to see if they could save me money. Not only were they able to do that, but ATG also provides first-class customer service and always impresses me with efficiency, patience, and understanding. I have been doing business with them for over 5 years, and expect to do so for many more to come!
Frequently Asked Questions
Contact us today for a free consultation to find
insurance that fits your specific needs.
Lower premiums don't have to mean less coverage. You just need a trusted agent who knows where to look.
Call now or schedule
a more convenient time