Protect Your Business with Cyber Liability Insurance Coverage
Imagine waking up to discover that your thriving business has been targeted by cybercriminals overnight, leaving sensitive company data and client information exposed.
The panic sets in as you scramble to minimize the damage, but are you prepared for the financial and reputational repercussions?
Don't let your hard work be shattered in an instant – invest in Cyber Liability Insurance Coverage now from The Allen Thomas Group because securing your digital fortress should never be an afterthought.
Get A Quote In A Few Clicks
We Partner With The Highest Rated Insurance Companies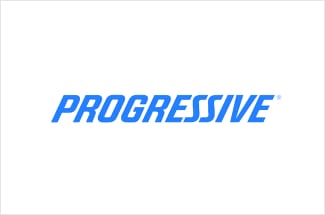 What is cyber liability insurance?
Cyber liability insurance is a type of insurance that protects businesses and individuals from the financial losses associated with cyber attacks and data breaches.
It covers the costs of investigating and responding to the attack, as well as any legal fees, fines, and damages that may result. This type of insurance is becoming increasingly important as cyber attacks become more frequent and sophisticated.
Understanding Cyber Liability Coverage
In today's digital age, businesses small and large, all face the same risk – cyber threats.
In this context, cyber liability insurance aims to protect businesses from financial losses due to data breaches, cyber-attacks, and other malicious activity that affect a company's online resources.
Think about it like this: just as you'd purchase business liability insurance in the event of an accident on your property, cyber liability insurance is an important measurement to have in place to mitigate the risks of online threats.
For instance, consider a case where a hacker gains access to your company's systems and steals customer login information and leaks that data on the internet. Not only would your customer's trust be shattered but there would also be legal ramifications and hefty fees associated with restoring the systems back to normalcy — all costs which could potentially bankrupt a small- or medium-sized company.
Cyber liability policies can help cover these financial losses so companies don't have to take on that stress themselves.
So what exactly does a typical cyber liability policy entail?
In the digital age, cyber liability insurance is crucial for businesses of all sizes to mitigate financial losses caused by cyber threats such as data breaches and attacks. This type of insurance helps cover costs associated with legal fees, system restoration, and rebuilding customer trust. Similar to business liability insurance, having a cyber liability policy in place is an important measure for businesses to protect themselves from online risks.
At The Allen Thomas Group, we understand that professional liability insurance exists to protect both your business and clients from such devastating consequences. Keep reading to learn more about this indispensable safety net that enables you to focus on your work with confidence and peace of mind.
Defining The Scope Of Cyber Liability Coverage
Cyber liability insurance coverage is an insurance policy designed to help protect businesses from the financial losses due to various cyber threats such as data breaches, network failures, cyber extortion or ransomware.
It provides coverage options to help cover costs associated with legal fees, credit monitoring services, public relations, and other expenses related to recovering from a cyber attack or data breach. Every business regardless of its size should have this coverage as data breaches can be expensive and devastating for any organization.
Coverage in a Cyber Liability Policy
Frequently Asked Questions
Choosing the Right Cybersecurity Solution and Insurance
When choosing a cybersecurity solution and insurance policy, many factors must be considered.
First and foremost, businesses should assess their level of risk and determine what assets need protection. This may include sensitive customer information, intellectual property, or proprietary business information.
For example, a company that processes credit card payments would have a high level of risk compared to a small business that doesn't store sensitive data.
Once you've assessed your risk level, choosing an insurance policy that provides comprehensive coverage based on your specific needs is essential.
Look for policies that cover first-party losses, such as business interruption costs, legal fees, notification expenses, and customer support services. It's also important to consider third-party coverage options such as liability protection in case of lawsuits brought by affected customers or clients.
Implementing good cybersecurity measures is like locking your doors and windows to prevent burglaries at home.
While taking this step makes it difficult for someone to enter without permission – break-ins (data breaches) can still happen if someone is determined enough.
In this instance – having adequate insurance coverage would mean that even if someone does break in (breach) – you have taken steps to ensure you're compensated for the potential loss.
At The Allen Thomas Group, we can help you build a custom cyber liability insurance policy that protects your business from digital malevolence.
Get Great Coverage For Your Business In Minutes
It Just Takes A Few Clicks