Protect Your Business with Liquor Liability Insurance
We've all heard the old adage, "An ounce of prevention is worth a pound of cure," and nowhere is that more true than when it comes to protecting your business with liquor liability insurance. In the age of craft breweries and trendy restaurants serving complex cocktails, it's easy to forget that serving alcohol comes with a host of potential liabilities, including the dreaded "dram shop" liability – which may be especially relevant if someone ends up injured or dead after drinking at one of your establishments.
Fortunately, with the right liquor liability insurance policy in place, you can protect your business from the potentially huge financial costs of such an issue arising.
We'll look at the different types of liquor liability insurance, how it works, and the best ways to protect your business.
So if you're in the hospitality industry and want to ensure your business is legally and financially safe, click on the button below to get an insurance quote!
We Partner With The Highest Rated Insurance Companies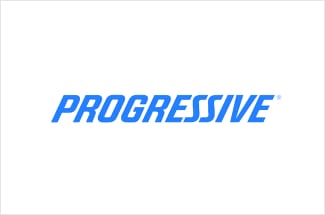 What does liquor liability insurance cover?
Liquor Liability Insurance is a type of liability insurance that protects businesses beyond a general liability policy from claims arising from the sale, service, and/or consumption of alcoholic beverages. It covers legal costs related to the sale and consumption of alcohol, including monetary damages, attorney fees, and other legal expenses resulting from an incident.
Liquor Liability Insurance Overview
While general liability insurance typically covers most accidents, it often excludes liability related to alcohol. That's where liquor liability insurance, also known as dram shop insurance, comes in. 
Liquor liability insurance covers businesses from lawsuits related to the sale, distribution, or manufacture of alcohol. This coverage can protect against a range of costs associated with liquor-related lawsuits, including the cost of defense, judgments, and awards.
It is important for businesses that sell or serve alcohol to know their options when it comes to liquor liability insurance.
Depending on the situation and specific guidelines of the business, obtaining this specialized protection may be necessary in order to operate a bar or restaurant successfully.
On one hand, those opposed to liquor liability policies suggest that such policies unnecessarily complicate operations and add an extra layer of costs. On the other hand, proponents argue that the potential cost savings—in cases where companies are winning lawsuits—outweigh any additional overhead costs. Furthermore, protecting oneself against potential surprises provides more financial stability in running a business. Ultimately, it comes down to preference and determining what best fits each individual establishment's needs.
Understanding your coverage options helps ensure you are adequately protected from liquor-related losses or damages resulting from customer activities. 
By having this kind of protection in place, companies can rest assured knowing that they are covered should an unfortunate incident occur down the line. With the right policy in place, it will be easier to move forward into the next steps in protecting your business understanding who needs liquor liability insurance.
Top Points to Remember
Liquor liability insurance is a type of insurance that can cover the cost of defending or settling lawsuits related to the sale, distribution, or manufacture of alcohol.
It is important for businesses to know their options when considering this specialized protection, as having the right policy in place gives more financial stability and assurance if an unfortunate incident occurs in the future. Ultimately, it depends on what best fits each establishment's needs.
Typical Coverage and Options
Common Questions About Liquor Liability
Get Liquor Liability Coverage With The Allen Thomas Group Today 
At The Allen Thomas Group, we understand that every business is unique, which is why our liquor liability insurance coverage can be tailored specifically to your operations and requirements. No more generic one-size-fits-all policies; get the protection you need today.
For liquor liability insurance, you need a reliable partner – that's where The Allen Thomas Group comes in. With decades of industry experience behind us, our knowledgeable and specialized team will guide you through every step.
From risk analysis and planning through to implementation and renewals – don't settle for anything less than top-quality coverage. Don't settle for anything less!
 Don't leave protecting your business until it's too late; get liquor liability insurance now from The Allen Thomas Group and see why we are the top choice among restaurant and bar owners like yourself.
Get Great Protection For Your Business In Minutes
It Just Takes A Few Clicks