Provide Your Business With Product Liability Insurance Coverage
Diving headfirst into business ownership can be like sailing the high seas – with all its excitement and perils.
Especially if you produce or manufacture a product!
Storms may arise, tides change, and sometimes, an unsuspected iceberg may appear from below the waterline – such as your products harming a client.
Unintentional mishaps, whether seen or unseen, have the power to bring any business down in its tracks.
To protect yourself and ensure a successful entrepreneurial voyage, Product Liability Coverage should be your top priority.
Learn about how a comprehensive product liability insurance policy acts as the necessary safeguard to save your enterprise when all seems listless. 
Ready to get an insurance quote? Click on the button below to get started; it only takes a few minutes.
We Partner With The Highest Rated Insurance Companies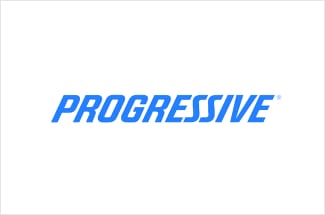 What does product liability insurance cover?
Product liability coverage provides businesses with financial protection against losses associated with lawsuits relating to products they manufacture or sell. This coverage can help pay legal fees, settlements or judgments made against the manufacturer or seller as a result of injuries or property damage due to defective products. Having product liability insurance may be particularly useful for companies selling physical goods directly or offering products as part of their services.
Understanding Product Liability Insurance Coverage
Product liability coverage also referred to as product liability insurance, offers businesses that sell or manufacture products an invaluable form of financial protection from lawsuits related to injuries caused by their products. Product liability policies protect businesses against legal claims related to injuries sustained as a result of using or manufacturing these items.
As a way of better explaining product liability coverage, let's consider an example.
Let's say you own a small business that produces children's toys, and one day, a parent claims their child was injured by a product your produced while playing. Without product liability coverage in place, your business could be held liable for damages and medical costs caused by this injury; with coverage in place, however, any such costs would be protected against.
Product liability policies vary depending on the needs and preferences of individual businesses, with some policies covering defective design while others focusing solely on manufacturing flaws. Businesses need to assess their risks carefully in order to select an adequate policy and safeguard themselves properly.
Product liability insurance should not cover intentional wrongdoing or criminal acts committed by businesses and their employees; however, it can provide invaluable protection in cases of accidental harm caused by their products.
Product liability insurance helps act as an essential safety net for businesses. While no one likes to think about the potential harm caused by their products, accidents do happen. It provides comforting assurance and peace of mind, allowing businesses to focus their energies where they excel without incurring legal costs or paying damages that might otherwise come their way.
Typical Coverage and Options
Frequently Asked Questions
Help Protect Your Business By Getting A Comprehensive Product Liability Policy Customized For Your Business
As life is full of unknown risks, it's vital that we all have protections in place to mitigate potential outcomes.
Our product liability insurance experts can provide that protection from legal or financial consequences associated with defective product claims.
Accidents happen, but our comprehensive coverage can help you recover swiftly. No longer will you have to endure sleepless nights and constant worry.
With The Allen Thomas Group by your side, you can focus on doing what you do best: running your business. Our team of specialists will handle the nitty-gritty details so you're free to pursue your entrepreneurial goals without worry or distraction.
Don't allow fear to keep you back. Take control of your business's future and invest in peace of mind by getting in touch with The Allen Thomas Group today and opening up a whole world of opportunities – this could be where your success journey starts!
Get Great Protection For Your Business In Minutes
It Just Takes A Few Clicks