Get General Liability Insurance For Your Business Now
It Just Takes A Few Clicks
Why Small Businesses Need General Liability Insurance Coverage
At The Allen Thomas Group, we know accidents happen, but with our business liability insurance policy, you can be prepared for any unexpected mishaps. Our coverage offers peace of mind for you and your business. Get a free general liability insurance quote today.
We Partner With The Highest Rated Insurance Companies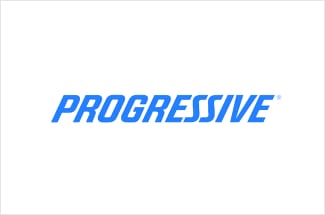 What is commercial general liability insurance?
Businesses can protect themselves from financial losses due to lawsuits and other liabilities by obtaining commercial liability insurance. This insurance typically covers injury, property damage, and personal and advertising injury claims. It is essential for businesses to carefully review their coverage options and ensure they have adequate protection in place to mitigate potential risks and liabilities.
In a worst-case scenario? Business Liability Insurance can be your saving grace

Imagine this: you're celebrating the success of your growing business when a customer trips and falls on your business property, resulting in injuries. They file an expensive lawsuit against you. 
A seemingly minor incident like this could put your reputation and finances at risk.
Liability insurance is the safety net that secures your business from collapsing under the weight of unforeseen accidents and legal claims.
Don't let Murphy's Law – "whatever can go wrong, will go wrong" – devastate your entrepreneurial dreams. Dive into our in-depth information and examples on this page to learn more about how liability insurance provides essential protection to safeguard your business and its future.
General liability insurance is a type of business insurance that protects against claims of bodily injury, property damage, advertising injury, and other third-party liabilities. Any business – large or small – can be sued by a customer or client, so having liability insurance can help cover losses and mitigate the financial impact of a lawsuit. 
Without adequate insurance, you could be responsible for paying damages, legal fees, and other costs out of pocket – potentially putting your business at risk. Working with a knowledgeable insurance agent can help you determine your specific needs and find the right policy to protect your small business.
Understanding Business Insurance
You may have heard about business liability insurance coverage or currently have this type of coverage as a business owner, but what exactly is it? 
Simply put, liability insurance safeguards your business from financial losses that could result from injury or damage caused by your employees or products/service offerings. Every business is unique and has different insurance requirements. 
Imagine owning a small bakery, and a customer slips and falls on a wet floor. This customer filed a lawsuit against you for medical expenses and lost wages. If you carry general liability insurance, it would cover the legal costs of defending yourself in court and any potential settlement fees.
Another scenario could be if you are a contractor renovating someone's home. A worker could damage the homeowner's property while on the job site. In this case, the homeowner could sue you for damages to their property.
Without business general liability insurance, legal fees or damages would come out of your pocket.
The importance of having liability insurance to cover your business cannot be overstated.
According to a survey by The Hartford, more than 40% of small businesses will experience a general liability claim within the next ten years, with an average cost of $50,000 per claim.
That's a significant amount of money that most small businesses cannot afford to pay out of pocket.
Some business owners might argue that they don't need liability insurance because their business is low-risk or their customers are friends/family who wouldn't sue them.
However, accidents can happen to anyone at any time, and not having coverage puts your business at serious risk.
Think of liability insurance like car insurance; you don't necessarily expect to get into an accident when you get behind the wheel, but having coverage gives you peace of mind if something happens.
Now that we have understood the importance of small business insurance, let's dive into the definition and purpose.
General liability insurance for businesses is crucial for safeguarding your entity from financial losses caused by injury or damage.
It covers legal fees and potential settlement costs, adding up to thousands of dollars per claim.
Gathering More Details About General Liability Coverage
Frequently Asked Questions
"I placed a call into ATG and expressed my concern with my current insurance company. Joe and his team answered all my questions and were quick to get me an insurance quote. Not only did they save me some money, they were able to provide me with more services and more coverage. It was such a smooth transition to switch insurance companies I could not believe it. Highly recommend them!!!!"
"I wish I would have found these guys years ago!!! They have saved me so much headache, time and money!! They go the extra mile for their clients and don't just leave you hanging or stop responding because your company doesn't fit in some box. These guy will help make sure you are not only insured but that you have the coverage you need at a price you are happy to pay!! Thank you guys so much for all of your hard work!!"
"Joe has done an awesome job helping us get the right insurance for our business, during construction and for when we are ready to operate. He made this an easy process and is great to work with!"
Choose The Allen Thomas Group to Protect Your Business
Wondering which insurance is best for you?
A Business Owners Policy combines commercial property insurance and liability coverages into a single insurance policy.
Working with an insurance agent from The Allen Thomas Group can give you the edge you need to find the perfect policy for your business. 
Our experts know the ins and outs of insurance plans and can help you identify potential risks specific to your industry. Plus, they can advise you on coverage limits and extensions that could benefit your business in the long term. 
Don't let concerns over added costs hold you back. The experience and knowledge of our agents can ultimately save you money by preventing costly gaps in coverage that could lead to lawsuits. 
Some business owners worry that working with an agent or broker means giving up control over the insurance selection process.
Don't sweat it! You're still the boss. The role of our commercial insurance professionals is to provide information and guidance to help you make an informed decision about your policy. It's like having a trusted advisor on your team. 
With their expertise, you'll feel confident in choosing a policy that provides comprehensive protection, with the best carriers, at a fair price.   
At The Allen Thomas Group, we don't just duct tape together a bunch of different insurance options and call it a day. We build comprehensive insurance solutions that scale as your business grows. 
We'll help you customize a plan for general liability insurance that meets your unique needs, so you can focus on what you do best. Don't settle for less than the best. Let us help you protect your business from lawsuits and damages that could be financially devastating. With us, protect your business products and get a certificate of insurance as well.
Get Great Coverage For Your Business In Minutes
It Just Takes A Few Clicks
Get your proof of insurance quickly!