Protect Your Business with Commercial Property Liability Insurance
Think of your business as your castle. Your hard work, sweat, and brilliant ideas have built its walls solid and steady. But what if a raging storm threatens to bring everything down?
Would the castle stand undeterred or crumble into oblivion? It may seem dramatic, but unforeseen misfortunes like fire, vandalism, or a simple slip-and-fall accident can cause considerable harm to your endeavor.
Avoid the nail-biting uncertainty with Commercial Property Liability Insurance from The Allen Thomas Group – a shield that protects your hard-earned kingdom from devastating financial blows.
Unravel how this defense warrior can make your business virtually invincible.
Get a Quote Today! It only takes a few clicks!
We Partner With The Highest Rated Insurance Companies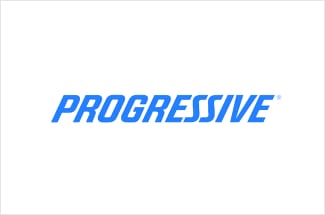 What is commercial property insurance?
Commercial property liability insurance protects businesses from financial losses from damage to their physical assets caused by covered events like theft, fire, or natural disasters. This coverage can also help with legal expenses if someone is injured on your property or if you or your employees cause damage to someone else's property. By having commercial property liability insurance, businesses can have peace of mind knowing they are protected from unexpected losses and can continue operations smoothly.
Unpacking Commercial Property Liability Insurance
Commercial property liability insurance, or commercial property insurance, is designed to protect your business's physical assets.
While you may have implemented the best practices and safety measures, accidents do happen.
This type of insurance provides a financial safety net to ensure that any damage or loss can be repaired or replaced without compromising the business's operations.
For example, imagine that you own a small retail store that invested heavily in inventory and equipment. Unfortunately, a fire breaks out overnight, destroying all your merchandise and damaging your store's structure.
Without an adequate insurance policy, such an incident could entirely wipe out months or years of hard work and investment. You might be forced to close down your business permanently.
With commercial property liability insurance in place, you won't be caught off guard by unexpected expenses. The policy will cover repair and replacement costs for your business assets, including building structures, machinery, equipment, inventory, documents, etc.
Some business owners may rely on their home insurance policy to protect their home-based businesses from risks or losses. However, a standard homeowner's policy usually doesn't cover business-related losses. Therefore investing in standalone commercial property liability insurance is crucial to ensure continuity of operations.
In the same way that individuals may insure their homes against floods or other disasters that could cause widespread damage to personal belongings and structures, business owners must also protect their assets through commercial property liability insurance.
Having established the necessity of this coverage for businesses, let us delve into what commercial property liability insurance covers and its limitations.
Typical Coverage and Options
Frequently Asked Questions
Get Property Liability Coverage For Your business With The Allen Thomas Group
At The Allen Thomas Group, we understand the importance of protecting your commercial property. As business owners ourselves, we know the value of having comprehensive insurance coverage that safeguards your investment.
Our commercial property insurance service is designed specifically for business owners like you. We offer a range of coverage options tailored to meet your unique needs and protect your property from unforeseen events.
With our insurance policy, you can have peace of mind knowing that your property is protected against risks such as fire, theft, vandalism, and natural disasters. We work with top-rated insurance providers to ensure that you receive the best coverage at competitive rates.
When you choose The Allen Thomas Group for your commercial property insurance needs, you can expect exceptional service from our team of experienced professionals. We are committed to providing personalized attention and finding the right insurance solution for your business.
We understand that every business is different, which is why we take the time to assess your specific needs and recommend the most suitable coverage options. Our goal is to help you mitigate risks and protect your property, so you can focus on growing your business.
Don't leave your commercial property vulnerable to risks. Protect your investment with our comprehensive commercial property insurance. Get a personalized quote by clicking on the button below. Let us be your partner in safeguarding your business.
Get Great Coverage For Your Business In Minutes
It Just Takes A Few Clicks