Protect Your Business with Commercial Umbrella Insurance Coverage
Imagine your business being hit by a hefty lawsuit—the kind that surpasses the liability limits of your current insurance. In this nightmarish scenario, would your existing coverage be enough to protect you from potentially crippling monetary damages?
Probably not! 
This is where Commercial Umbrella Coverage steps in to shield your enterprise from unforeseen calamities.
Just as an umbrella protects you during a massive downpour, this type of insurance safeguards your hard-earned assets when storms strike your business. If you want to be completely covered against extraordinary losses, keep on reading because staying underinsured could spell disaster for your enterprise when the unexpected happens.
We Partner With The Highest Rated Insurance Companies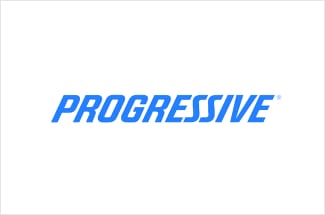 What is commercial umbrella insurance?
Business Umbrella Insurance is an additional business liability protection that supplements your primary insurance policy. It extends the limits of your underlying insurance policies, such as general liability or commercial auto insurance, providing extra coverage when those limits are exceeded. This extra coverage can be crucial for businesses that face higher liability risks or operate in industries where accidents or lawsuits are more common. While not required by law, commercial umbrella coverage is beneficial for businesses seeking added protection in case of catastrophic events that could threaten their financial stability.
Understanding Commercial Umbrella Insurance
Commercial umbrella coverage is a type of liability insurance that provides protection to businesses when their other insurance policies' limits have been exhausted. It's a supplementary policy designed to safeguard you from additional expenses that may arise if your business faces a lawsuit or damages that exceed the primary policy's maximum limit.

An analogy to describe this insurance policy is thinking about an umbrella on a rainy day. Just as an umbrella protects you from getting wet under heavy rain, a commercial umbrella policy will keep your business dry during unexpected situations where your primary policy is not enough to cover you.

For instance, imagine your business is going through litigation because a customer was injured on your premises, and their medical expenses exceed your general liability insurance's limits. In this case, if you have commercial umbrella coverage, the policy would kick in to provide extra funds so that the rest of the medical and legal costs are covered by it and not out of pocket for you.

Depending on the nature of your company's operations and its associated risks, commercial umbrella coverage can also offer coverage for types of liabilities not included in the primary policy.

Now, let's look at specific scenarios where commercial umbrella coverage will provide protection to businesses:

– If an employee causes significant damage that costs beyond worker's compensation or employer's liability insurance

– If any product produced by your company causes harm resulting in a lawsuit

– If there is a data breach compromising sensitive client information

– If anyone claims bodily injury while riding in one of the company vehicles

The above scenarios only cover some examples; however, it's essential to note that all companies face different risks based on their industry, location, size, etc. Therefore it's vital to find out what type of customizations are available for each commercial umbrella policy so you can tailor it specifically around the potential risks of your business.

The next section will cover the benefits and drawbacks of having commercial umbrella coverage.
Typical Coverage and Options
Frequently Asked Questions
Help Protect Your Business By Getting A Commercial Umbrella Policy That Provides Your Small Business The Coverage You Need
The Allen Thomas Group understands that every business has unique needs. To meet them, our commercial umbrella insurance is custom-tailored to meet them – be it retail, hospitality, or any other sector; we have you covered!
Our experienced insurance agents are on hand to guide you through the process and assist in selecting a policy tailored specifically to your business. With comprehensive coverage at competitive rates, you can focus on doing what you do best: running your company – while we take care of everything else.
The Allen Thomas Group is your go-to source for commercial umbrella insurance, offering exceptional customer service and dedication to excellence. With our team of dedicated professionals protecting your business, you can rest easy knowing it's in safe hands. We understand the unique challenges business owners face and can assist them through this complex world of insurance.
Don't delay; get a quote now and discover why so many business owners trust The Allen Thomas Group with their insurance needs!
At our core, protecting your business is of utmost importance, which is why we provide a variety of coverage options to make sure that it has everything it needs for optimal protection.
From liability coverage to property coverage, we have you covered – with flexible payment plans tailored specifically to fit your budget.
Make sure your business is not exposed to unanticipated risks by seeking a quote today and enjoying peace of mind knowing your company is protected.
Get Great Coverage For Your Business In Minutes
It Just Takes A Few Clicks