Workers' Compensation Insurance: What You Need to Know
Picture this: one seemingly normal day at the office, a trusted employee slips on a wet floor and suffers a serious injury. Suddenly, you're thrust into a whirlwind of medical bills, legal disputes, and lost productivity that threatens to drain your business resources. Wouldn't it be nice if there was a safety net designed to protect both employers and employees in situations like these?
Well, guess what? There is—and it's called Workers' Compensation Insurance. In this essential guide, we'll break down everything you need to know about this invaluable form of coverage so that you can safeguard not only your employees' well-being but also your business's financial stability.
Stay with us to learn the ins and outs of workers' compensation insurance before disaster strikes!
We Partner With The Highest Rated Insurance Companies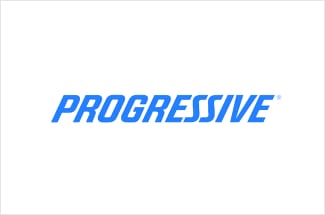 What is workers' compensation insurance?
Workers' compensation insurance is a type of insurance that provides benefits to employees who are injured or become ill as a result of their work. This insurance covers medical expenses, lost wages, and rehabilitation costs. It is mandatory in most states for employers to provide workers' compensation insurance to their employees. This insurance helps protect both the employer and the employee in the event of a workplace injury or illness.
Don't Get A Bunch Of Different Quotes, Get The Right One!
So Many Companies Provide You With Many Quotes But How Do You Know It Will Work For Your Business And Allow You To Scale and Why Are The Rates So Much Different?
We Get It And We Help Solve That For You.
Get A Precise Quote Now!
Understanding Workers' Compensation Insurance
Workers' compensation insurance is a policy that provides financial assistance for employees who suffer from work-related injuries or illnesses. In other words, it is a system designed to ensure that injured workers receive appropriate medical treatment and wage replacement benefits while unable to perform their job duties.
Without workers' compensation insurance, employees would have no choice but to rely on their personal health insurance plans to cover the costs associated with their workplace injuries.
For instance, you work in a warehouse lifting heavy boxes and suffer from back pain due to repetitive strain. If your employer does not carry workers' compensation insurance, you must pay for an expensive MRI out of pocket.
With workers' compensation insurance, however, you can file a claim with your employer's provider and receive the necessary diagnostic tests without worrying about medical bills.
Workers' compensation insurance also assists employers by limiting the extent of damages that they could face due to employee injuries. Without adequate protection, businesses could be liable for various claims, including hospital bills, rehabilitation costs, lost income damages, and other related expenses.
Some organizations may hesitate to purchase workers' compensation policies due to the added expense of premiums and claim processing fees. However, the cost of not having coverage can be far greater if an employee suffers from severe injuries.
The following section will delve into who needs this coverage and why.
Coverage and Key Benefits
Frequently Asked Questions
"Our company is incredibly happy with the expertise and service that The Allen Thomas Group provides. Beth and Joe have exceeded and continue to exceed our expectations with fast response times and informative and friendly assistance. They are easy to work with and the results are amazing. We are enormously grateful for their support and knowledge. We highly recommend The Allen Thomas Group for all your insurance needs."
"Contacted Joe because I am a new electrical contractor and needed a commercial auto policy to cover my 20 year old apprentice. Previous carrier wanted me to exclude him from my policy. Joe researched and found a company that would insure my apprentice. I now have all my businesses policy's with Joe(commercial auto, general liability, and workers comp). I love that Beth can manage my policy so anytime I need to make a change or add an a driver I can reach out to her and it's personal experience. I love not having to search through my email to provide my policy number to a random person who doesn't really care. I would recommend Joe and Beth to anyone. Will be getting a quote for my personal policies also."
"The Allen Thomas Group is a five star business - I would give them more stars if that were possible. They go above and beyond when providing exceptional customer service and knowledge of insurance. We submitted a few claims for our home and thought the process would be long and arduous. The Allen Thomas Group put us at ease. They answered all our questions and ensured the claim was handled promptly with our insurance carrier. They were extremely professional and kind throughout the entire process. We could not be happier with the results. Their pricing is also extremely competitive in the current market. Exceptional service and insurance coverage at a reasonable cost - We would highly recommend The Allen Thomas Group for any of your insurance needs."
Getting The Right Workers' Comp Coverage
At The Allen Thomas Group, we understand that owning a business is a challenging feat, and the last thing you need is to be burdened with the legal and financial consequences of a workplace injury.
This is why we provide top-notch workers' compensation insurance that covers you and your employees in the case of an on-the-job accident.

Our expert team of professionals is dedicated to ensuring that you receive the best coverage possible, so you can have peace of mind knowing that your business is protected. We work with you to tailor a policy that fits your specific needs and budget so you never have to worry about overpaying for unnecessary coverage.

Investing in our workers' compensation insurance is not just about meeting legal requirements but investing in your business and your employees. By choosing our services, you are investing in the safety and well-being of your workforce, which ultimately leads to increased productivity and profitability.

So, if you're a business owner looking to take your business to the next level, look no further than The Allen Thomas Group for all your workers' compensation insurance needs. Let us help you protect what matters most – your business and your employees.
Contact us today to learn more.
Get Great Coverage For Your Business In Minutes
It Just Takes A Few Clicks