Professional Liability Insurance Coverage For Your Business
As a business owner, you know that accidents can happen at any time. And when they do, you need to be prepared. That's where The Allen Thomas Group comes in. We specialize in providing liability insurance to businesses like yours.
Our policies are tailored to meet the unique needs of your industry, and our team of experts will work with you to find the perfect business insurance.
Get a quote now and rest easy knowing that your business is in good hands.
We Partner With The Highest Rated Insurance Companies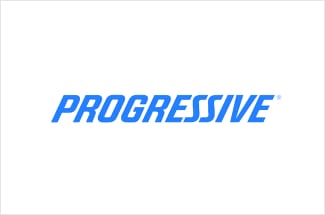 What is professional liability insurance?
Professional liability insurance can help protect individuals and businesses from financial losses resulting from claims of negligence, errors, or omissions in their professional services. Professionals, such as doctors, lawyers, and accountants, who face high risks of lawsuits, should consider professional liability insurance. Without it, these individuals and businesses may face significant financial burdens and damage to their reputations.
Why Do You Need Professional Liability Insurance?
Imagine you're a seasoned professional, confident in your abilities and proud of the thriving business you've built over the years.
Unfortunately, one day, an unintentional oversight in your work causes extensive financial losses for a client – and they're looking to hold you accountable.
In a split second, everything that took years to build is suddenly at risk. This might sound like a worst-case scenario, but for countless professionals across various industries, it's an all-too-real possibility.
At The Allen Thomas Group, we understand that professional liability insurance exists to help protect your business and clients from such devastating consequences.
Protect Your Business With Professional Liability Insurance
Professional liability insurance can help cover businesses and professionals from lawsuits that may arise from their work. This type of policy is specifically designed to cover claims arising from professional service or advice provided by a business or an employee.
For example, imagine that you own an accounting firm, and one of your clients sues you for providing incorrect financial advice that resulted in a loss of money. Without professional liability insurance, you would have to pay the legal costs out of pocket, which could be financially devastating for your small business.
The truth is even if you're an expert in your profession, mistakes happen. And if your client or customer thinks you made a mistake that caused a financial loss, they can sue you. These types of lawsuits can be costly and time-consuming, but with the right coverage, your business can be protected.
With errors and omissions insurance, businesses get coverage for defense costs, damages, and settlements in case of covered claims. However, it's important to note that policies vary depending on the insurer and professional work. Some business liability policies may have exclusions for specific types of liability claims, such as intentional wrongdoing or fraud.
According to a research document by the Small Business Administration, approximately 63,000 businesses (small and large) are estimated to be involved in civil cases in any one year.
Even if your business has never been sued before, get professional liability insurance as a safeguard because lawsuits can happen at any time.
Professional liability insurance is coverage for the business from financial loss as well as a safeguard for its reputation.
If a claim against your company is publicized online or through social media channels, it can damage your reputation, which may have long-lasting effects on how customers perceive your business.
In short, professional liability insurance is a vital safeguard against unforeseen events that may cause financial harm to your business if not properly insured. 
Getting The Facts About Professional Liability Coverage
Common Questions About Professional Liability Insurance
"I placed a call into ATG and expressed my concern with my current insurance company. Joe and his team answered all my questions and were quick to get me an insurance quote. Not only did they save me some money, they were able to provide me with more services and more coverage. It was such a smooth transition to switch insurance companies I could not believe it. Highly recommend them!!!!"
"I wish I would have found these guys years ago!!! They have saved me so much headache, time and money!! They go the extra mile for their clients and don't just leave you hanging or stop responding because your company doesn't fit in some box. These guy will help make sure you are not only insured but that you have the coverage you need at a price you are happy to pay!! Thank you guys so much for all of your hard work!!"
"Joe has done an awesome job helping us get the right insurance for our business, during construction and for when we are ready to operate. He made this an easy process and is great to work with!"
Working with an Experienced Commercial Insurance Agent From The Allen Thomas Group
Now, you're one step closer to protecting your business from the unexpected.
We know that finding professional liability insurance can be a daunting task, but our expert insurance agents can help you find the right protection for your business.
At The Allen Thomas Group, we understand the importance of safeguarding your business and reputation. That's why, we offer tailored insurance that meets your unique needs and budget.
Our team of commercial insurance experts will guide you through the entire process and ensure that you have the right coverage to protect you from any potential risks.
So, what are you waiting for?
Don't leave your business vulnerable to lawsuits and financial ruin.
Wondering how much professional liability insurance costs? 
Get a free professional liability insurance quote today and experience the peace of mind that comes with knowing you're covered.
Take action now, and let us help you protect what matters most. Contact us today to get started with comprehensive e&o insurance.
Get Great Coverage For Your Business In Minutes
It Just Takes A Few Clicks