Errors and Omissions Insurance: Protect Your Business from Liability Claims
Picture yourself victorious after securing a notable business deal, only to find out you've made an unintentional error in your client's paperwork.
The fallout leads the client to file a costly lawsuit against your company for damages. Suddenly, all of your hard work and dreams come crashing down due to this unforeseen oversight.
Errors and Omissions Insurance is here to prevent such disastrous consequences and protect your business from financial ruin resulting from liability claims. Read on to discover how this essential coverage acts as the safety net you never knew you needed!
We Partner With The Highest Rated Insurance Companies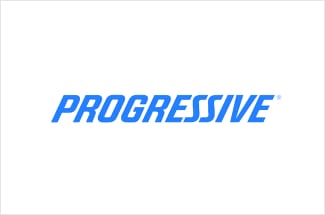 What is errors and omissions insurance?
Errors and Omissions (E&O) insurance is a type of professional liability insurance that helps protect businesses from claims of inadequate work or negligent actions. This type of insurance can provide coverage for errors, mistakes, or oversights incurred during work, as well as professional negligence, failure to meet a specific standard of care, breach of contract, and more. E&O insurance is particularly important for service-based businesses such as financial advisors, insurance agents, lawyers, and wedding planners.
Don't Get A Bunch Of Different Quotes, Get The Right One!
So Many Companies Provide You With Many Quotes But How Do You Know It Will Work For Your Business And Allow You To Scale and Why Are The Rates So Much Different?
We Get It And We Help Solve That For You.
Get A Precise Quote Now!
Understanding Errors & Omissions Insurance
Errors and omissions insurance (E&O) is professional liability insurance that protects individuals and businesses against claims of inadequate work or negligent actions. It is a necessary form of coverage for any company that provides professional services to clients as it helps safeguard against any financial losses incurred from the legal implications of faulty work.

For instance, if you're an insurance agent who accidentally tells a client they have coverage when they don't, E&O insurance would come in handy should the client file a lawsuit against you for alleged negligence.

The purpose of E&O insurance is to protect companies from the risk of frivolous lawsuits, which can be incredibly damaging both financially and reputationally. It's worth noting that no individual or business is perfect, and mistakes can happen regardless of how competent or experienced they may be. E&O insurance offers a safety net that ensures businesses are not liable for unforeseen circumstances.

An important consideration when seeking E&O insurance is to ensure that your policy covers all potential risks specific to your line of business. For instance, if you're an architect, you need to ensure the policy covers the potential scope for design flaws that could lead to property damage – this means checking with your insurer whether such clauses are included in your policy.

Furthermore, it's essential to note that E&O insurance policies come in all shapes and sizes. While some policies provide basic coverage, others offer more extensive protection with higher limits and lower deductibles. Businesses must carefully assess their risk exposure before deciding which policy suits them best.

Finally, some critics argue over the necessity of E&O insurance for certain professions. They claim that specific fields pose fewer risks than others and thus may not always require such coverage. However, this notion overlooks that even the slightest mistake can lead to an expensive lawsuit or legal claim.

It's important to remember that E&O insurance can help protect individuals and businesses from claims of inadequate work or negligent actions. As such, assessing the risks and liabilities associated with your field of work is crucial before determining whether or not you need E&O insurance.
Coverage Scope of E&O Insurance
Frequently Asked Questions
"Our company is incredibly happy with the expertise and service that The Allen Thomas Group provides. Beth and Joe have exceeded and continue to exceed our expectations with fast response times and informative and friendly assistance. They are easy to work with and the results are amazing. We are enormously grateful for their support and knowledge. We highly recommend The Allen Thomas Group for all your insurance needs."
"Contacted Joe because I am a new electrical contractor and needed a commercial auto policy to cover my 20 year old apprentice. Previous carrier wanted me to exclude him from my policy. Joe researched and found a company that would insure my apprentice. I now have all my businesses policy's with Joe(commercial auto, general liability, and workers comp). I love that Beth can manage my policy so anytime I need to make a change or add an a driver I can reach out to her and it's personal experience. I love not having to search through my email to provide my policy number to a random person who doesn't really care. I would recommend Joe and Beth to anyone. Will be getting a quote for my personal policies also."
"The Allen Thomas Group is a five star business - I would give them more stars if that were possible. They go above and beyond when providing exceptional customer service and knowledge of insurance. We submitted a few claims for our home and thought the process would be long and arduous. The Allen Thomas Group put us at ease. They answered all our questions and ensured the claim was handled promptly with our insurance carrier. They were extremely professional and kind throughout the entire process. We could not be happier with the results. Their pricing is also extremely competitive in the current market. Exceptional service and insurance coverage at a reasonable cost - We would highly recommend The Allen Thomas Group for any of your insurance needs."
Getting The Right E&O Insurance Coverage With The Allen Thomas Group
At The Allen Thomas Group, we understand that mistakes happen. That's why we offer comprehensive errors and omissions insurance coverage tailored specifically for business professionals like you.
Our goal is to provide you with the peace of mind you need to focus on what you do best – running your business.
With our innovative approach to coverage, we ensure that you are protected from any unforeseen errors or omissions that may arise in your work. We believe that by taking the time to understand your unique needs and challenges, we can provide you with the best possible insurance solutions.
So whether you're a small business owner or a seasoned professional, trust The Allen Thomas Group to provide you with the coverage you need to safeguard your business and reputation.
Don't let errors and omissions hold you back – let us help you protect what matters most. Contact us today to learn more about our comprehensive insurance coverage options.
Get Great Coverage For Your Business In Minutes
It Just Takes A Few Clicks