Your Guide to Business Overhead Expense Insurance Coverage
A single unexpected event could potentially bring your thriving enterprise to a standstill. What if we told you there's one way to safeguard your business from financial turmoil caused by unforeseen operational disruptions?
Enter Business Overhead Expense (BOE) Insurance, which covers you against such perils. It is like a safety net that keeps the wheels of your venture spinning, even when a catastrophe hits and you cannot carry on with your day-to-day business activities due to individual disability.
Get an Overhead Expense Policy Now by requesting a quote below!
We Partner With The Highest Rated Insurance Companies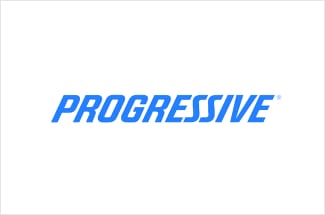 Understanding Business Overhead Expense Insurance
Overhead Expenditure Insurance is a specialized policy that reimburses a small to medium-sized business for necessary expenses incurred when the owner is disabled. This coverage helps pay for rent, utilities, salaries of non-owner employees, lease payments, phone bills, and other operating expenses when the owner is temporarily unable to work due to a covered illness or injury. Benefits paid by individual disability insurance can help ensure the continuity of your business, even during unexpected events.
It is a crucial form of protection for owners. Disability income provides benefits that help cover the day-to-day operating expenses of a business if the owner becomes disabled due to a covered illness or injury. It ensures that essential overhead costs, such as rent, utilities, and salaries, continue to be paid even if the owner is disabled at work and unable to generate income.
For instance, Sarah owns a small marketing agency. Unfortunately, she suffers a severe injury in a car accident and is unable to work for an extended period. Without Insurance, her business would face significant financial strain as ongoing expenses would still need to be paid while there is little or no revenue coming in.
By having insurance in place, Sarah can focus on her recovery with peace of mind, knowing that key expenses are taken care of. This enables the business to continue its operations and maintain stability until she can return to work.
Typical Coverage and Options
Common Questions About Business Overhead Expense Disability Insurance
Choose The Allen Thomas Group for Overhead Business Expense Insurance
In a world where uncertainty is the only constant, small businesses need to be prepared for anything that comes their way, especially as the business grows. That's where the disability income policy comes in. This insurance covers a wide range of expenses, including rent, utilities, and employee salaries.
It ensures that your business can continue to operate smoothly, even in the face of unexpected challenges.
The Allen Thomas Group understands that every small business is unique, which is why we offer customizable insurance. Whether you're a small retail store or a tech startup, we have a solution that's tailored to your specific needs. We work closely with our clients to ensure that you get the coverage you need at a price you can afford. This ensures that your circumstances do not force you to sell your business; rather, insurance helps keep the business running.
It's time to protect your business and ensure its long-term viability. The best BOE insurance coverage should pay 100 percent of the business operating expenses per month up to the highest benefit amount.
Get Great Protection For Your Business In Minutes
It Just Takes A Few Clicks