Inland Marine Insurance: What You Need to Know
Imagine setting sail on a cruise ship but having your expensive luggage lost along the voyage or shipping vital business equipment cross-country only for it to be damaged en route. Absorb the blow of these potential disasters with Inland Marine Coverage.
Don't get anchored down by unfortunate events when you can stay buoyant, protected from the unpredictable tides of risk that shipments, transit, and valuable possessions may bring.
Get Inland Marine Coverage Now by requesting a quote below!
We Partner With The Highest Rated Insurance Companies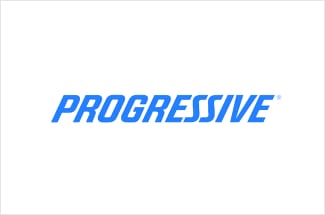 What is inland marine insurance?
Inland marine insurance derives its name from ocean marine insurance. While ocean marine insurance protects goods during sea transportation, inland marine insurance provides coverage for goods transported by truck or train. Inland marine insurance protects business property that is in transit over land or is stored at off-site locations. This coverage can include a wide range of specialty equipment, products, and materials that are not covered by traditional property insurance policies. Inland marine coverage protects against losses due to theft, damage, or other events, providing peace of mind and financial protection for businesses.
Understanding the Basics of Inland Marine Coverage
When it comes to insuring your business's property, you might be familiar with commercial property and general liability insurance. However, what happens when your company's property gets transported inland? That's where inland marine coverage comes in. Contrary to what its name suggests, this type of insurance does not cover boats or watercraft. Instead, it covers the transportation of goods, equipment, and materials via land transport modes such as trucks, trains, and automobiles.

Additionally, inland marine coverage goes by a variety of other names, such as equipment floater insurance or transit insurance. They all refer to the same type of protection offered by insurers against damage or loss during transportation.

This type of coverage is essential for businesses that frequently move goods or equipment across various locations within the country. For instance, a construction firm transporting heavy machinery from one site to another could experience significant losses if something were to happen to the equipment during transportation. Without insurance coverage for such risks, such businesses may struggle with reputational harm and expensive repair bills following accidents.

Let's say you run a photography studio and need to transport high-end camera equipment to different locations for photoshoots. The last thing you want is for your cameras and lenses to suffer damage in transit. With an inland marine policy covering your valuable assets, you can rest assured that should anything go wrong during transportation – from dings to outright theft – you'll be financially protected.

It is worth noting that most standard commercial property insurance policies exclude coverage for assets while in transit. Additionally, general liability policies typically do not cover damages resulting from transportation-related risks either.
So how does inland marine coverage differ from other forms of commercial property or liability insurance policies?
For one, it covers your business's property when it's not at your premises. If your company owns any high-value portable property, such as computers or construction equipment, an inland marine policy is essential to ensure adequate coverage. In the event that such property gets damaged or stolen, you can be indemnified for losses caused by a wide range of risks, such as theft, vandalism, fire, and collisions.

Another critical benefit is that inland marine insurance may provide coverage for third-party property that is temporarily in your business's possession. For instance, if you're transporting goods on behalf of another company via trucks or cargo vans, their property would not be covered under a standard commercial property policy. Inland marine coverage can protect third-party assets entrusted to your care – this protection is called Bailee Coverage.

Having outlined the basic underpinnings of inland marine coverage, let us explore some of the advantages of having this type of insurance policy.
Typical Coverage and Options
Common Questions About Inland Marine Insurance
Get An Inland Marine Insurance Policy Quote Today From The Allen Thomas Group
Inland marine insurance is an important aspect of protecting a business's assets. Whether a business transports goods or equipment regularly or occasionally, having the right coverage in place is crucial.
We have the experience and expertise to help businesses find the right inland marine insurance coverage to protect their assets and provide peace of mind.
With our commitment to customer service and personalized approach, businesses can trust The Allen Thomas Group to find the best insurance solutions for their needs.
Get Great Protection For Your Business In Minutes
It Just Takes A Few Clicks