Protect Your Business with Employment Practices Liability Insurance
In an era where legal claims are as common as morning coffee, any business owner knows the importance of staying a step ahead. As your business grows, so does the risk associated with hiring and managing employees. One unjustified termination, an alleged act of discrimination, or even a seemingly harmless interview question could be all it takes to find you trapped in a costly lawsuit. Enter Employment Practices Liability Insurance (EPLI).
A reliable shield to protect your business from potentially devastating financial consequences. This guide will walk you through how this type of insurance can safeguard your business against employee-related claims and why it's a crucial investment for your enterprise's longevity. Buckle up; it's time to put your business security into overdrive!
EPLI covers businesses and organizations against claims made by employees alleging discrimination, wrongful termination, harassment, and other employment-related issues. With the increasing number of employee lawsuits against employers, Employment Practices Liability coverage for businesses of all sizes is crucial.
EPLI policies typically cover legal costs for defending a lawsuit, as well as judgments and settlements. However, punitive damages or civil and criminal fines are typically not concealed. It's important to work with an experienced insurance agency like The Allen Thomas Group to determine the right EPLI for your business. Get started by getting a Free Quote today.
We Partner With The Highest Rated Insurance Companies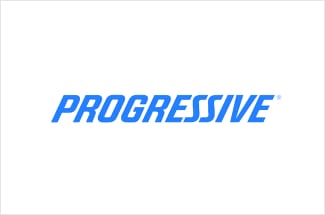 Understanding Employment Practices Liability Insurance
It is a crucial type of insurance that protects businesses against employment practices and claims made by employees regarding violations of their legal rights in the workplace. These employment claims may include allegations of age discrimination, improper termination, wrongful employment, and more.
Employment practices liability insurance helps businesses safeguard themselves from financial losses associated with expensive legal suits and potential damages.
Who Can Benefit from EPLI?
It is not limited to specific industries or company sizes; rather, it offers protection to a broad range of businesses. Whether you are a small startup or a large corporation, this insurance protects business owners against employee claims of discrimination and employee disputes. Statistics claim that you are more likely to be sued by an unhappy employee due to an employment claim of harassment or discrimination.
For instance, consider a tech company with a diverse workforce. Due to the complexity of human interactions and potential misunderstandings or conflicts that might arise, this company could greatly benefit from this type of insurance. It would provide them with the necessary support and resources if an employee were to file a legal suit for alleged discrimination or harassment.
Similarly, other industries, such as healthcare, retail, hospitality, manufacturing, and professional services, frequently deal with employment lawsuits. From claims of unfair dismissals to inadequate accommodation for disabilities, the risks faced by these industries reinforce the importance of having business insurance policies that safeguard their business.
Some may argue that smaller businesses don't require EPLI as they have fewer employees and potentially less exposure to employment-related lawsuits. However, it's essential to recognize that even a single incident can have severe financial consequences for any business. Therefore, it's important to learn about employment practices liability and protect your business and reputation.
Think of it like wearing protective gear while engaging in physical activities. Regardless of your skill level or experience, accidents can happen at any time. Wearing protective equipment provides an added layer of security and peace of mind.
Ultimately, any business with employees should seriously consider obtaining insurance along with other steps to take their business security seriously. The potential costs associated with defending against employment-related claims, as well as any settlements or judgments, can be financially devastating. It offers protection and support in navigating the complexities of employment disputes so businesses can focus on their core operations and ensure a safe and inclusive workplace for all.
Liability insurance protects your business, irrespective of its size and industry type, because it provides protection against employment-related lawsuits, which can have severe financial consequences. Even smaller businesses may face risks, and EPLI can provide the necessary support and resources to navigate complex disputes.
Just as protective gear provides an added layer of security during physical activities, EPLI offers peace of mind in case of any incidents. Ultimately, having coverage enables businesses to focus on their core operations and ensure a safe and inclusive workplace for all.
Typical Coverage and Options
Common Questions About EPLI
Fight EPLI Claims With The Allen Thomas Group
 The Allen Thomas Group understands that small businesses are the backbone of our economy. They are the dreamers, the risk-takers, and the innovators. That's why they have created a solution specifically tailored to their needs. EPL insurance is not just another insurance policy but a lifeline for small businesses.
The Allen Thomas Group's insurance is not just a product; it is a promise to protect small businesses from potential liabilities and risks. It is a testament to the power of preparation and the importance of being proactive.
So, if you own a business and are looking for peace of mind, trust the insurance experts. It's the smart choice for those who understand the value of protection.
Don't leave your business vulnerable to the unknown – invest in the coverage that can make all the difference. Let The Allen Thomas Group be your partner in success.
Get Great Protection For Your Business In Minutes
It Just Takes A Few Clicks