Get A Tools and Equipment Insurance Quote For Your Business Now
It Just Takes A Few Clicks
Protect Your Tools With Contractors Equipment Insurance Coverage
If you're a contractor, then you know that your tools and equipment represent a sizeable investment. You need these items to get the job done, but unfortunately, they also leave you prone to losses.
Even the most careful contractor can't always protect them from accidents, theft, or damage—which is why having contractors' insurance is vital.
With contractor's insurance, you can protect your tools and the income you depend on. From comprehensive coverage of your equipment to peace of mind, here are all why contractors need to ensure they're properly insured.
Get a Quote from our commercial insurance experts at The Allen Thomas Group now.
We Partner With The Highest Rated Insurance Companies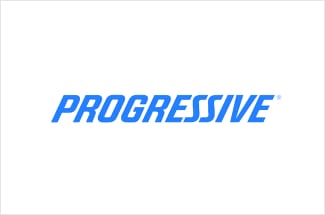 Understanding Tools and Equipment Insurance Coverage
Having a solid understanding of what is covered by tools and equipment coverage is essential for any business owner. Without this knowledge, the policy's full value will not be realized. The specific items covered are often determined at policy issuance but commonly cover tools, equipment, and/or other related property. This may include any items purchased exclusively for the purpose of construction or service-related work, along with any company vehicles used to deliver services.

It's important to remain aware that this type of insurance does not provide coverage for tools or equipment that are lent out to clients or third-party contractors. Additionally, in many cases, coverage will only include a set percentage of the cost associated with replacing damaged equipment o items lost due to theft, fire, or other external forces. It can be argued that this limits the amount of protection offered, as businesses would have to cover any costs that go beyond these predetermined limits.

On the other hand, many of these policies can also provide reimbursement for lost income and extra rental expenses should store materials need to be replaced quickly – something that can be invaluable, especially after a workplace disaster.

This highlights how vital it is to read through all available insurance options before signing anything with the insurance company. Once a business owner has gained an overall understanding of what is being offered and what falls within their scope of expected coverage, they can move forward by selecting a policy that is best suited for their construction-based company.

In conclusion, with well-researched information on insurance, businesses can hope to find the perfect fit for their business needs. By being aware of what exactly is or isn't covered under the policy terms and conditions, businesses are ensured effective solutions when confronted with unexpected losses or damages. Understanding how different types of protection might benefit various scenarios sets the stage for the next step in learning more about the various types of equipment tools covered under such policies.
Typical Coverage and Options
Common Questions About Contractors Tools and Equipment Insurance
Get Your Contractor Certificate of Insurance Now From The Allen Thomas Group Insurance Agency
If you have a general liability insurance policy, you can take tools and equipment insurance as an add-on to minimize business interruption.
So, if you're a small business owner in need of contractors tools and equipment insurance, look no further than The Allen Thomas Group.
With our comprehensive coverage, streamlined claims process, and commitment to excellence, we are happy to help.
Don't leave your success to chance – choose our comprehensive insurance options for contractors today.
Protecting your business is easier with the contractors equipment policy that you can use for your business tools and machinery. Get help today!
Get Great Protection For Your Business In Minutes
It Just Takes A Few Clicks