Protect Your Executive Team with Management Liability Insurance
Protect your business from liability issues with management liability insurance. We understand that managing a business in today's world can be difficult, so we provide protection against claims due to mismanagement or negligence.
Our team of professionals at The Allen Thomas Group offers insurance packages that are tailored for all types of businesses, ensuring that you're always covered, no matter what happens.
Whether you're operating as a sole proprietorship, partnership, corporation, or LLC, this type of insurance is an essential part of safeguarding your business from financial losses due to all kinds of risks.
From accusations of wrongful termination and discrimination to defamation of character and breach of contract, a commercial general liability policy can protect your business from the potential for litigation and costly damages.
Let's explore the various types of coverage that make up a management liability policy and discuss why you should consider investing in it to protect your business. Already understand your insurance and risk management needs? Click on the button below to start your quote now.
We Partner With The Highest Rated Insurance Companies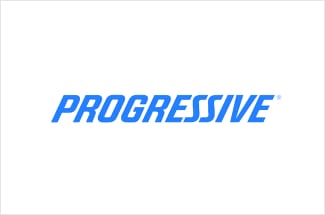 What is management liability insurance?
Having management liability insurance is essential for protecting businesses from potential legal and financial risks associated with managerial decisions. This type of insurance covers management liability claims of negligence, breach of duty, and employment practices violations, which can result in costly lawsuits.
By obtaining management liability insurance, companies and employees can safeguard their assets, reputation, and overall financial stability. It provides a safety net and peace of mind, allowing businesses to focus on their operations and growth without the constant fear of litigation and its detrimental consequences.
Understanding Management and Professional Liability Insurance
Types of Management Liability Insurance
Management Liability Insurance (MLI) is a broad term for the various forms of coverage available to protect your business from financial, legal, and other liabilities. Several types of officers insurance products are associated with MLI, all of which should be considered when developing an appropriate plan for your business.
Directors and Officers Liability Insurance can help protect directors or officers of publicly traded companies from claims against them concerning their duties. 
Directors and officers insurance covers civil judgments, settlements, defense costs, and other related expenses. This type of insurance also typically includes personal judgments and fines that regulatory bodies may impose on individuals. Additionally, D&O insurance offers protection to public companies from employment practices, such as wrongful termination claims and breach of fiduciary duty claims.
Another primary element of MLI is Employment Practices Liability Insurance (EPLI). EPLI coverage is a necessity for employers to protect themselves against claims arising from their employees' actions. It protects employers from termination, discrimination/sexual harassment claims, extortion, breach of contract claims, and failure to provide workplace rights regulated by law.
Employees can also sue their employers when they feel they were wrongfully terminated or discriminated against; this type of insurance offers much-needed protection for companies.
Fiduciary Liability Insurance protects businesses in the event of errors or omissions in administering benefits plans like a 401(k). It covers any liabilities or expenses related to the fiduciary's breaches and helps with fines imposed by government agencies due to administrative mistakes that could be financially devastating. Fiduciary Liability Insurance can help provide financial aid if third parties make any claim against your company's retirement plan.
Finally, Crime or Fidelity Coverage protects businesses from internal or external theft in the form of money and property losses due to criminal activities. It pays for losses sustained by organizations through robbery committed by their employees, agents, or trustees or from external sources such as identity theft or computer fraud.
There is no one-size-fits-all solution for Management Liability policy; every company will need different types and levels of business insurance solutions, depending on their risk profile and unique needs. 
What Insurance Policies are Designed to Protect From Employment Practices Liability?
Business owners require insurance protection for a variety of liabilities.
However, not all businesses have the same risk profile, so determining who needs management liability protection is crucial to ensuring that businesses are sufficiently protected.
Businesses of any scale can face personal injury, contract disputes, legal fees, and cyber security threats; business owners need to understand the severity of such risks and ensure adequate protection.
Liability insurance policies benefit small- and medium-sized businesses that may have more limited resources available to them and would benefit from having insurance protection for areas in which they may be vulnerable.
This includes directors and officers (D&O) insurance, which covers the individuals within a company if they're accused of improper acts like negligent decisions or mismanagement.
Organizations with established procedures and protocols can face allegations of wrongful act exposures, making D&O insurance particularly important.
It's essential for large companies looking to protect their brand reputation to have some form of cyber security protection within their insurance protection plan since data breaches can be incredibly costly and damaging to an organization's public image.
Given the range of risks that businesses could face, from client negligence claims against professionals in specific industries to defamation lawsuits around statements made on social media platforms, business owners must assess their risk profiles to determine who should purchase a management liability policy.
No matter the size or scope of a given organization, proper protection will only serve as an investment to ensure the safety and well-being of a company down the road.
As such, employers should seriously consider protecting themselves through management liability coverage before addressing matters related to professional negligence further down the line.
Employers & Professional Negligence
Employment practices liability coverage protects businesses and their executives from the risk of allegations of termination, discrimination, breach of contract, sexual harassment, and other workplace disputes.
Without it, companies can be at risk for financially crippling settlements or judgments; with protection in place, they can confidently navigate any potential employer-employee conflicts.
Professional negligence is another management liability issue that business owners should consider covering. This type of policy would provide financial protection in case a mistake or omission by a professional ends up costing a company money. The reality is that any business that offers specialized services—legal, accounting, consulting services, etc.—can be in jeopardy if their employees make essential errors on the job.
Professional negligence insurance protects firms from costly liabilities related to the negligent advice or services provided by its professionals or staff. Commercial Crime Insurance may also be worth considering, as it protects your business property and assets from crimes committed by employees or third parties.
Whether it's a small boutique store, a large corporate business, or a financial institution, choosing the right liability protection can go a long way toward safeguarding an organization's finances and reputation. As companies continue to look for ways to protect themselves from employment-related risks and professional negligence issues, liability insurance can offer peace of mind to owners and executives alike.
By taking steps to protect their business against even hypothetical scenarios, companies can proactively manage their risks and focus on core competencies, knowing they have the resources necessary to handle any situation that arises.
With the right policy in place, transitioning to managing how it works becomes much less daunting.
This type of business insurance is a kind of financial protection private companies can purchase to cover the costs of specific management liabilities.
It can help shield employers from personal legal responsibility for the actions of their employees, as well as a variety of other risks associated with their professional services. But how does it work?
It is designed to cover a variety of potential risks that many business owners face on a daily basis.
Some of these risks include errors and omissions, professional negligence, third-party litigation, workplace disputes, and similar events.
If something were to go wrong due to one of these occurrences, the policy could help protect against significant fines and penalties while compensating for any resulting losses or damages.
Ultimately, the decision to purchase insurance should come down to each organization's unique needs and risk assessment.
Investing in such a policy could make sense for some companies, while others may find that they don't require such protection now. No matter what path you decide, it's essential to be aware of the potentially severe consequences associated with mismanagement and lack of preparation for related liabilities.
Understanding how liability insurance works is just one part of being prepared for any related threats to your business. Don't forget about claims and legal expenses coverage to ensure complete protection from all angles.
This type of protection can help minimize the financial burden associated with legal troubles stemming from allegations such as discrimination, termination, or contract dispute resolution.
It comes with many essential benefits that can protect your business from certain kinds of financial losses. One of these benefits is claims and legal expenses coverage.
This coverage is available to most management liability policies and can protect against the high costs of defending a lawsuit or settling a claim. Such costs may include legal fees, court costs, and witness fees, to name a few.
Claims and legal expenses coverage can be invaluable if your business ever faces a legal claim due to an allegation of wrongful practice, breach of contract, injury caused by a company's product or service, or negligence.
This kind of protection helps to cover the cost associated with defending a claim, whether it is ultimately ruled in favor of your business or not.
Most of these claims are settled out of court, making this kind of protection even more beneficial as the settlement process often takes months or years to finish and can involve substantial litigation costs regardless of how the case ends up being resolved.
Due to the unpredictable nature of such situations, having claims and legal expenses coverage on hand can be extremely helpful in protecting your business from such potential liabilities.
To tackle this issue head-on, it is crucial to assess the various kinds of liability insurance policies available to determine which one best meets the needs of your business.
Doing so will help you decide if this type of insurance is necessary for your business operations and will give you a complete understanding of how it works in terms of helping protect your business from potentially damaging situations.
Directors and Officers FAQs
Get Management Liability Coverage With The Allen Thomas Group
At The Allen Thomas Group, we understand the challenges that business owners face when it comes to managing their liability risks. That's why we offer comprehensive management liability insurance coverage to help meet your specific needs.
When it comes to protecting your business, it's important to have the right crime coverage in place.
We provide financial protection against claims and lawsuits that may arise from a wide range of risks, including employment practices, fiduciary liability, and directors and officers liability.
With the right coverage, you can have peace of mind, knowing that you are protected against the unexpected. Whether it's a lawsuit from a disgruntled employee or a claim alleging mismanagement, we provide more than two types of coverage to safeguard your business and personal assets.
But it's not just about protection. Our insurance covers losses and provides valuable benefits that can help your business thrive. From access to legal expertise to reputation management assistance, we are here to support you every step of the way.
At The Allen Thomas Group, we believe that knowledge is power. That's why we provide our clients with the information they need to make informed decisions about their insurance protection. Our team of experts will work closely with you to understand your unique risks and develop a customized insurance solution that meets your needs and budget.
Don't leave your business vulnerable to potential risks. Take action today and protect your business with insurance from The Allen Thomas Group. Contact us now to learn more about our insurance solutions to help safeguard your business and get a free management liability insurance quote.
Get Great Fiduciary Liability Coverage In Minutes
It Just Takes A Few Clicks