Business Interruption Insurance and Coverage: How It Protects Your Small Business
Are you operating a small business? If yes, do you have any plan of action to respond to a natural disaster that causes significant damage to your business and forces you to shut down operations indefinitely?
Your revenue stream comes to an abrupt halt, but your overhead expenses keep accruing. These could be dire times for any small business owner, ringing the death knell for their enterprise. But wait! What if there was a safety net that could protect you from such unforeseen circumstances?
Enter Business Interruption Insurance – your safeguard in tumultuous times. 
Also called business income insurance, interruption insurance helps replace the income lost when a business is temporarily closed due to a covered event like a fire or natural disaster. It covers expenses, such as payroll, rent/mortgage payments, taxes, and relocation costs, so that you can focus on getting your business back up and running. This type of insurance provides financial protection in times of uncertainty and helps businesses recover from unexpected interruptions to their operations.
Get a Business Interruption Policy Now by requesting a quote below!
We Partner With The Highest Rated Insurance Companies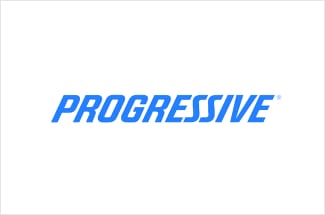 Understanding Business Interruption Coverage
In the unpredictable and ever-changing world of business, unexpected events can occur that can damage your business property and disrupt normal operations, leading to financial losses. This is where interruption Insurance comes to the rescue.
It is a type of insurance coverage that helps replace income lost due to a covered loss that temporarily forces your business to shut down. 
Essentially, it steps in when unforeseen events, such as natural disasters, fire incidents, or other perils disrupt your ability to generate revenue.
Business income coverage covers not only the lost revenue during the restoration period but also various operating expenses, including mortgage or rent payments, loan repayments, taxes, utilities, payroll expenses, relocation costs, and even training expenses for employees. In essence, it aims to mitigate the financial impact of temporary closures by providing compensation for both direct and indirect losses incurred.
Let's imagine you run a small café that experiences a devastating fire incident resulting in severe damage to the premises. As a result, you are forced to shut down your business temporarily while extensive repairs take place. During this closure period, you are unable to generate any income from customers. However, interruption insurance can help. File a claim and receive compensation to cover not only the lost revenue but also your ongoing expenses like rent and employee wages.
It's important to note that the restoration period plays a crucial role in interruption insurance. The restoration period refers to the length of time during which your policy will pay for your lost income after a waiting period of usually 48 to 72 hours.
Extra expense insurance provides coverage for reasonable and necessary expenditures that a business may need to incur due to an interruption in its regular operations.
Typical Coverage and Options
Common Questions About Interruption Insurance
Trust The Allen Thomas Group To Get You Business Insurance That Protects Against Unforeseen Stoppages
In the bustling world of small businesses, unexpected disruptions can strike at any moment. The Allen Thomas Group understands the challenges that entrepreneurs face, which is why we have crafted a comprehensive solution:  Interruption Insurance.
This is coverage for small businesses, ensuring that they can weather the storm and emerge stronger than ever.
Business interruption coverage includes contingent business interruption coverage,  interruption losses, or civil authority coverage. True, unexpected disruptions can wreak havoc on even the most carefully laid plans. However, with  Interruption Insurance from The Allen Thomas Group, entrepreneurs can rest easy knowing that they have a partner who cares for providing them with the right policy with the right amount of coverage.
This invaluable coverage may appear like a lifeline for small business owners during times of crisis, helping your business bounce back and continue thriving. Don't let unforeseen circumstances derail your dreams – take the first step toward securing your business. 
Get in touch with The Allen Thomas Group today! We are happy to help you find the lower business interruption insurance cost for you!
Get Great Protection For Your Business In Minutes
It Just Takes A Few Clicks