Understanding Self Employed Business Insurance Coverage
Do you want the freedom to call your own shots, set your own hours, and be your own boss? Self-employment can offer all of these perks, but it also comes with its own set of risks. Chief among these are the financial dangers that could potentially devastate your business. Fortunately, self-employed insurance serves as a protective shield, safeguarding your hard-earned venture against unforeseen threats.
In this comprehensive guide, we aim to demystify insurance for independent contractors, shedding light on what coverage options exist, who needs them, and how they can secure your entrepreneurial aspirations from the torrential downpours of business life. So buckle up because it's about time you took control of your business future!
Freelancers and Self Employed Business Owners should consider several types of insurance to protect their business and themselves. The specific type and amount of coverage needed will depend on the work's nature and the potential risks involved. It is important to consult with an insurance agent or broker who can provide tailored recommendations for your specific business requirements at the best insurance cost.
Ask your questions to our team at The Allen Thomas Group at (440) 826-3676 about your business insurance pr get an insurance quote by clicking on the button below!
We Partner With The Highest Rated Insurance Companies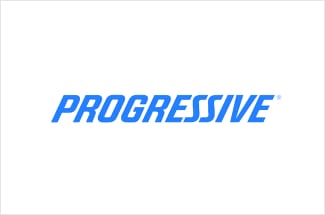 Essential Insurance Coverage for Self-Employed Small Businesses
When it comes to running a business, ensuring that you have the right self-employed insurance is crucial. While each business has unique needs, there are several essential insurance options that independent workers should consider. Let's take a closer look at these must-have coverage options and how they can safeguard your business.
General Liability Insurance: General liability coverage is essential for you, regardless of industry type. It covers accidents and incidents that may result in bodily injury or property damage to third parties. For example, suppose a client slips and falls while visiting your office. In that case, this is the right protection for you to help cover medical expenses or legal costs associated with a resulting lawsuit.
Workers' Compensation Insurance: If you have employees working for your business, workers' comp insurance is a must. It provides the right coverage for work-related injuries or illnesses your employees suffer. This policy can help cover medical expenses, lost wages, and rehabilitation costs. Workers' comp protects your employees and safeguards your business from potential lawsuits related to workplace injuries.
Commercial Auto Insurance: Do you use vehicles for business purposes? If so, commercial auto insurance is essential. It provides protection from accidents, collision damages, and liability in case of an accident while driving to work. Whether you have a delivery service, offer transportation services, or simply use a vehicle to visit clients, commercial auto insurance can protect your assets and provide financial assistance during an unforeseen event on the road.
Commercial Property Insurance:  Independent contractors are likely to have physical items that are vital to your business operations. Commercial property insurance covers the cost of replacing or repairing damaged items, such as equipment, furniture, inventory, and even the building itself, in the event of fire, theft, vandalism, or natural disasters. This insurance ensures that your business can quickly recover from unforeseen events without suffering significant financial losses.
Errors & Omissions Professional Liability Insurance Policy: If your business involves providing professional services or advice, this is the coverage you need to protect you from legal battles resulting from accusations of negligence or mistakes in your work. For example, if a client claims that your service caused financial harm or failed to meet their expectations, this insurance covers expenses related to legal defense and potential settlements.
It's important to note that freelance insurance costs vary depending on various factors, such as the number of vehicles used for work, location, type of work, claims history, coverage limits, and the number of employees. While these essential policies may come at a cost, they provide invaluable protection and peace of mind for your business.
Typical Coverage and Options
Common Questions About Self Employed Commercial Insurance
Work With a Commercial Insurance Expert From The Allen Thomas Group To Get the Right Business Insurance for the Self-Employed
The Allen Thomas Group understands the unique challenges faced by small businesses. With their self-employed insurance, they provide the peace of mind that every entrepreneur needs.
Whether it's protecting your equipment, covering liability claims, or safeguarding your income, The Allen Thomas Group has got you covered. Our team of experts will work with you to tailor a policy that meets your specific needs so you can focus on what you do best.
Protecting your business is a top priority, and The Allen Thomas Group understands that. Don't let unexpected events derail your success – choose insurance experts for all your insurance needs.
Obtain insurance coverage today and get your certificate of insurance for comprehensive coverage now. Click on the button below to get started.
Get Great Protection For Your Business In Minutes
It Just Takes A Few Clicks