Michigan Insurance Agents That Protect What Matters
Welcome to The Allen Thomas Group, where insurance isn't just a service; it's a shield, a buffer against the unexpected storms life throws our way.
If you're a proud Michigander, we understand that protecting your home, your family, and your business is a top priority.
The Allen Thomas Group, with over 20 years of battle-tested experience, is now standing guard to protect Michigan families, homeowners, small business owners, and entrepreneurs from life's curveballs.
What type of insurance
do you need a quote for?
Insurance Service Types We Offer
Whether you're cruising down the Michigan highways or tackling the urban jungle, our auto insurance policies provide the protection you need. Accidents happen, but with The Allen Thomas Group, you can rest easy knowing you're shielded from the unexpected.
Your home is your castle. Our home insurance policies are tailored to safeguard not just the structure but everything inside – from your antique furniture to your child's beloved gaming console. Let us fortify your haven.
Life is uncertain, but your legacy doesn't have to be. Our life insurance policies ensure that your loved ones are financially secure, even when you're not around. It's not just about the present; it's about securing the future.
Small business owners and entrepreneurs, we've got your back. Our business insurance policies are crafted to protect your venture from the unpredictable twists and turns of the business world. Don't leave your hard work exposed – let us fortify your business fortress.
Why Choose The Allen Thomas Group?
Experience Matters, But Personalization Rules
When it comes to insurance, experience is non-negotiable. Joe Race, the owner of The Allen Thomas Group, brings over two decades of insurance expertise to the table. However, what sets us apart is our commitment to personalization. We're not your run-of-the-mill insurance agency; we're your dedicated partners in safeguarding what matters most to you.
Community First, Always
We're not some faceless corporation; we're a part of your community. The Allen Thomas Group understands the heartbeat of Michigan – the highs of summer at Lake Michigan, the vibrant colors of fall in the Upper Peninsula, and the winter wonderland that blankets the state. We're invested in Michigan's well-being, and that's reflected in our personalized approach to insurance.
Tailored Policies for Every Need
Playing football without pads? That's like navigating life without insurance. We offer a comprehensive range of insurance policies tailored to your unique needs. From auto and home insurance to life and business insurance, we've got you covered. Don't settle for generic coverage when you can have a policy crafted specifically for you.
Crafting Peace of Mind
We get it. Life is unpredictable, and insurance is there to cushion the blows. Let's talk about your pain points – the what-ifs that keep you up at night. Whether it's the fear of a fender bender turning into a financial nightmare, the worry about your home being vulnerable, or the concern about the future of your business, we're here to listen and provide solutions. Our mission? To turn your anxiety into peace of mind.
Partnering With the Best
The Allen Thomas Group is proud to partner with top-tier insurance companies. We've done the legwork to find the most reliable and customer-centric carriers so that you can focus on what matters – your life and business. We're not just an insurance agency; we're your advocate, navigating the complex world of insurance on your behalf.
Get The Service You Need With A Licensed Agent You Can Trust
Insurance Companies We Work With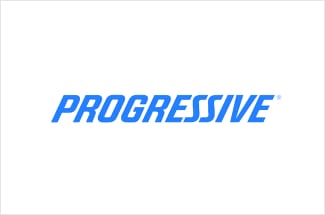 Connect With Our Michigan Insurance Experts From The Allen Thomas Group Now
Don't gamble with the unpredictable game of life. Insurance isn't a luxury; it's a necessity. The Allen Thomas Group isn't just an insurance agency; we're your partners in safeguarding what matters most.
With a personalized approach, commitment to the community, and a track record of over two decades, we're here to ensure that you're not playing football without pads in the insurance arena.
Call us at (440) 826-3676 or get a free quote.
Let The Allen Thomas Group be your shield in the unpredictable game of life.
Frequently Asked Questions
An independent insurance agency is a business that is not tied to any specific insurance company and is able to offer a wide range of insurance products from multiple providers.
This allows the agency to provide unbiased advice and find the best coverage options for their clients based on their individual needs and budget.
Resources like Trusted Choice and the BBB can help you find independent insurance agents like our local agent Joe Race at The Allen Thomas Group.
Using an independent insurance agent offers numerous benefits. They can provide personalized guidance and advice, helping individuals find the best insurance coverage for their specific needs, not matter if it is vehicle, health, life, or property insurance. 
Additionally, independent agents can access a wide range of insurance providers, allowing them to compare different policies and prices to ensure clients get the most competitive options.
Cities We Serve In Michigan