Builders Risk Insurance: Best Risk Coverage for Your Construction Project
When a construction project is ongoing, its safety and protection are a top priority for project owners. From keeping materials and workers safe to preventing damage from other sources, there are a variety of preparations that must be taken during the entire life of a project. 
Builder's risk insurance protects your business from potential risks and costly lawsuits. This type of business insurance provides a financial buffer of protection to cover any losses you may suffer in the completion of a building project. From materials to labor,  risk insurance is designed to reduce your stress and provide peace of mind throughout your project. 
Get a Builder's Risk Policy Now by requesting a quote below!
We Partner With The Highest Rated Insurance Companies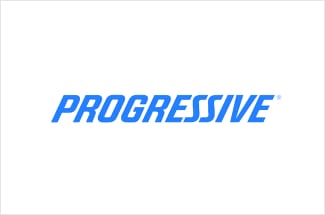 What is Builders Risk Insurance Coverage?
Builder's Risk Insurance, commonly known as course of construction insurance or mechanics all risk insurance, is a type of property insurance designed specifically for buildings or structures during the construction phase. It covers the structure from the ground up—everything from raw materials to the completed building, for cases where damages are caused by theft, fire, extreme weather conditions, and other unexpected events. This type of insurance generally pays for damage during construction. It provides a sense of security for builders, general contractors, and subcontractors in case of an accident or natural disaster.

The necessity of insurance is often contested among those involved in construction. While some view it as a necessary expenditure that helps protect their investment, others may see it as an added expense with little to no value. The question then shifts to a consideration of factors, such as the location of the project and whether there is potential for severe weather that could cause costly damages. There are also considerations about third-party liabilities, such as injury lawsuits, should an accident take place during the course of the project.

In any case, it's important to understand how risk insurance can help protect your investments before beginning any construction project. There are many benefits to having such coverage, which include financial protection in case of unexpected events such as accidental damage or inclement weather.
However, careful consideration of all available options is recommended before settling for one insurance type. 
Typical Coverage and Options
Common Questions About Builder's Risk Coverage
Choose The Allen Thomas Group for Builders Risk Insurance To Protect Your Construction Project
 As building projects near completion, there is always the risk of damage caused by fire. A small spark can quickly turn into a raging inferno, destroying months of hard work. However, when they have coverage, builders can rest easy knowing that any fire-related damages will be covered, allowing them to rebuild and move forward.
Risk Insurance for construction projects is a vital tool for builders, providing them with the peace of mind they need to focus on their projects. With coverage for accidents, theft, delays, disputes, and more, insurance ensures that builders can navigate the challenges of construction with confidence. So, if you're a builder looking to protect your investment, don't hesitate to explore the benefits of Builder's Risk Insurance with The Allen Thomas Group. 
Get Great Protection For Your Business In Minutes
It Just Takes A Few Clicks