Get an Exact Insurance Quote in Fort Knox, KY Now
It Just Takes A Few Clicks
Fort Knox Insurance Agents Providing You The Coverage You Need Fast and Easy
If you're like most folks in Fort Knox, Kentucky, insurance is probably not something you geek out about.
But having proper coverage is crucial for protecting what's important when life throws curveballs.
At The Allen Thomas Group, our neighborhood experts make it easy to safeguard your family, home, vehicles, health, income, and business.
Since 2003, we've provided customized insurance solutions to Fort Knox families.
Our transparent approach explains coverages and insurance terms so you feel empowered, not confused. Owner Joe Race's 20+ years of expertise means we know how to translate insurance-speak into practical guidance.
We'll analyze your unique risks and needs to recommend tailored policies, not generic packages.
Varied Offerings in Insurance Services
Your car represents freedom. Make sure it's covered for all of life's potholes, from fender benders to collisions.
We'll find the ideal vehicle insurance for your vehicle and budget. Need only basic liability? Comprehensive coverage?
We'll steer you right. Add rental reimbursement, roadside assistance, rideshare coverage and more. Trust us to protect your wheels and wallet.
Your home shelters all that's dear. Get the right property insurance tailored to your lifestyle to rest easy, no matter the forecast.
We'll cover your castle – whether house, condo, apartment or anything in between.
Reduce risks with smart home tech discounts. Count on us to be your fortress when storms hit.
Life is unpredictable. Ensure your family is provided for no matter what lies ahead.
We offer customized life insurance solutions to fit your needs now and decades down the road.
Cover the following:
Funeral costs
Mortgage payments
College tuition
Retirement income, and more.
Protect your loved ones come what may.
Running a business in Fort Knox, Kentucky has risks. We'll find the right insurance mix to safeguard your company's assets, equipment, liability, employees, and revenue streams.
Our tailored business owners' policies, commercial auto, professional liability, workers comp, and other coverages protect what you've built.
Why Choose The Allen Thomas Group for Your Fort Knox Insurance?
With endless insurance options, what sets us apart?
Local Know-How: Our local roots mean we understand your world. Let us put our neighborhood expertise to work for you in Fort Knox, KY.
Independent Agents: We work for you, not any one company. This allows us to compare rates from 15+ top Kentucky insurers to get you the best deals.
Customized Policies: We take the time to understand your risks and tailor coverage that fits like a glove. No pre-packaged plans.
Claims Support: We act as your advocate if you ever need to file a claim. Our expertise speeds the process so you can focus on recovery.
Education: We explain coverages in everyday language so you feel empowered, not confused. Consider us your trusted insurance translators.
Peace of Mind: Our goal is to provide that feeling of relief that comes with having an expert local team protecting what's important.
Ensure Your Needs are Met by Choosing a Licensed Fort Knox Agent You Can Depend On
Examples of Insurance Making A Massive Difference
For local neighbors insurance can make all of the difference. 
Here are some examples:
Auto Coverage: Having rental reimbursement kept the Browns mobile when their sedan was in the shop after a rear-end accident.
Homeowners Coverage: When a pipe burst in their upstairs bathroom while the Keys family was on vacation, their home insurance covered the significant water damage to their first floor.
Life Insurance: For the Hendersons, having life insurance gave them peace of mind that funeral costs and remaining debt wouldn't burden their family when Mike passed away unexpectedly.
Commercial Insurance: When a major storm damaged their retail store's roof and inventory, Amy's business insurance covered repairs, replacements, and income lost while closed.
Insurance Companies We Work With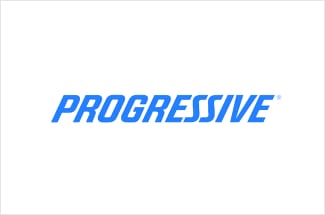 Streamlined Free Insurance Quote Access With The Allen Thomas Group
Join the neighbors who trust The Allen Thomas Group Kentucky Insurance Agents to safeguard what matters most.
We make it fast and easy:
Call us at (440) 826-3676 for a free insurance review and quote. Our local agents are available on Monday – Friday from 9 AM – 5 PM EST.
Request a quote 24/7 online, and we'll promptly follow up.
As independent agents, we'll compare rates from 15+ top insurers to get you the best value.
You get tailored coverage and dedicated local Fort Knox, Kentucky insurance representation. Call today and breathe easier!