Protect Your Business with a Business Owner's Policy (BOP)
Imagine waking up one day to find your business, the result of your blood, sweat, and tears, on the brink of devastation due to an unforeseen event.
Your greatest investment now teetering on the edge of collapse, with no apparent lifeline in sight. This doesn't have to become your reality.
Protecting your hard-earned legacy with a Business Owner's Policy (BOP) will not only shield you from such nightmares but also catapult your business toward enduring success.
Get a BOP quote from The Allen Thomas Group now and rest easy knowing that your business is covered.
We Partner With The Highest Rated Insurance Companies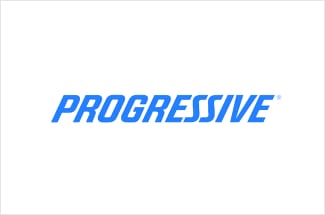 What is a business owner's policy?
A business owners policy (BOP) is a type of insurance that combines several coverages into one package for small to medium-sized businesses. Typically, a BOP includes property insurance, liability insurance, and business interruption insurance. This type of policy can be customized to fit the specific needs of a business and can help protect against unexpected events such as property damage, lawsuits, and loss of income due to a covered event. BOPs are a cost-effective way for business owners to obtain comprehensive coverage without having to purchase separate policies for each type of insurance.
Understanding Business Owners Policy (BOP)
As a business owner, it is essential to understand the different types of insurance policies available to protect your business.
One such policy is the Business Owner's Policy, commonly known as BOP.
Simply put, a BOP combines general liability insurance and property insurance into one comprehensive package that provides protection against various risks. This type of policy helps small and medium-sized businesses by offering broad coverage at an affordable rate.
A BOP policy includes standard coverage options like property damage, bodily injury, and product liability. These policies typically cover events like theft, fire, hail damage, or other covered incidents that may cause harm or damage to your property or others' property.
Additionally, some BOPs provide optional coverage for additional items like equipment breakdowns and cyber liability.
Considering the types of risks businesses face daily, a BOP provides peace of mind to business owners.
For instance, imagine that you are running a small retail store in a busy commercial area with heavy foot traffic.
While closing shop for the day, you accidentally leave a box on the floor, causing one of your customers to trip and fall over.
With a BOP policy in place, you will be protected against any lawsuit filed by the customer for injury sustained during their visit to your store.
A BOP policy usually costs less than purchasing separate insurance policies as they are bundled together as a package deal.
By buying a BOP policy from one of our trusted insurance carriers instead of separate policies for general liability and property insurance separately, you could save money while being adequately insured against different risks your business faces.
Now that we have established a BOP policy, let's discuss who needs this type of coverage.
A Business Owner's Policy is designed to cater to the needs of small and medium-sized businesses that do not require extensive protection offered by complex commercial insurance policies.
BOPs are ideal for companies involved in low-risk operations, including retail stores, restaurants, office buildings, and small wholesalers.
These types of businesses typically have physical locations where customers come in contact with them or their products.

Consider a small accounting firm; they might need coverage for their office space and any professional liability coverage required by their profession.
In contrast, a remote consultant does not require such extensive coverage. A consultant's insurance needs would differ from those of a business owner renting out or owning office space.

While most small and medium-sized businesses are well-suited to avail themselves of this type of insurance policy, there may be some exceptions. Most BOP policies exclude coverage for businesses that serve alcohol, construction companies, and financial institutions, among other limited scenarios.
In these cases, additional insurance policies must be added to the BOP to ensure adequate coverage.
Typical Coverage and Options
Frequently Asked Questions
"I placed a call into ATG and expressed my concern with my current insurance company. Joe and his team answered all my questions and were quick to get me an insurance quote. Not only did they save me some money, they were able to provide me with more services and more coverage. It was such a smooth transition to switch insurance companies I could not believe it. Highly recommend them!!!!"
"I wish I would have found these guys years ago!!! They have saved me so much headache, time and money!! They go the extra mile for their clients and don't just leave you hanging or stop responding because your company doesn't fit in some box. These guy will help make sure you are not only insured but that you have the coverage you need at a price you are happy to pay!! Thank you guys so much for all of your hard work!!"
"Joe has done an awesome job helping us get the right insurance for our business, during construction and for when we are ready to operate. He made this an easy process and is great to work with!"
Working with an Experienced Commercial Insurance Agent From The Allen Thomas Group
As a business owner, you have a lot on your plate.
That's why The Allen Thomas Group is here to help with getting you a comprehensive business owner's policy. Your policy will cover everything from property damage to liability, giving you the peace of mind you need to focus on growing your business.
We understand that every business is unique, which is why we offer customizable policies tailored to your specific needs.
Our team of commercial insurance experts will work with you to identify potential risks and create a policy that provides the coverage you need without breaking the bank.
At The Allen Thomas Group, we believe that protecting your business shouldn't be complicated. That's why we've created a straightforward process that is smart and easy so you can get affordable insurance curated for your business. Get a business owner's policy now by clicking on the start quote now button below.
Get Great Coverage For Your Business In Minutes
It Just Takes A Few Clicks