Indiana Cyber Liability Insurance Provides Your Business Protection From Cyber Threats
No business in Indiana can evade cyber attacks in today's rapidly developing digital environment; cyber threats have become both frequent and sophisticated, wreaking havoc across a spectrum of organizations ranging from small firms to multinationals.
At The Allen Thomas Group, our cyber experts understand the necessity for business protection through cyber liability coverage.
Cyber Liability Insurance is no longer just an optional add-on; it should now be considered essential.
Your cyber safety begins with an in-depth knowledge of all potential threats in cyberspace and how best to defend against them.
We Only Partner With The Best Rated Insurance Companies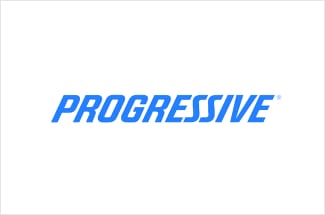 What is cyber liability insurance?
Cyber liability insurance in Indiana provides protection against financial losses resulting from cyber attacks and data breaches. It helps businesses cover the costs of legal fees, notification and credit monitoring services, public relations efforts, and potential lawsuits. This type of insurance is essential in today's digital age, as cyber threats continue to evolve and pose significant risks to businesses of all sizes. It is important for businesses in Indiana to assess their cyber risks and consider obtaining cyber liability insurance to mitigate potential financial damages.
Understanding Cyber Liability Coverage
Cyber threats and data breaches pose an ever-increasing risk for businesses of all sizes in today's highly digital environment, prompting many to explore cyber liability insurance as a form of protection from financial risk associated with cyber incidents.
But exactly what does it involve?
Cyber liability insurance provides coverage for expenses incurred as a result of cyber attacks or data breaches.
Legal fees, forensic investigations, customer notification, credit monitoring efforts, public relations efforts, and potential regulatory fines may all add up quickly in cyber incidents. Unfortunately, general liability policies often offer only partial coverage when it comes to cyber incidents; comprehensive protection may require something else entirely.
Consider cyber liability insurance your go-to protection in case of cyber attacks and data breaches. Just as protecting against physical risks would be crucial, protecting against digital threats should also be protected against.
Imagine running an online retail business that handles sensitive customer information such as credit cards and personal data for sale online, only to discover one day that hackers have gained unauthorized entry and stolen this data, leading to devastating repercussions both financially and reputationally.
Cyber liability insurance would step in to cover expenses associated with investigating and notifying affected customers of breaches, providing credit monitoring services, and managing public relations outcomes as a result.
Now that we understand the basics of cyber liability insurance let's go deeper into its concept and importance – specifically within Indiana.
UNDERSTANDING CYBER THREATS IN OHIO
Frequently Asked Questions
The Allen Thomas Group Offers Comprehensive Cyber Liability Coverage
As cyber attacks grow increasingly sophisticated, staying ahead is increasingly critical. That's where cyber liability insurance comes in; an effortless and comprehensive solution designed to protect sensitive data, financial assets, and reputation from attacks.
Our team of experts understands the challenges Indiana businesses face, and we tailor coverage accordingly – perfect if your data security requires frequent updating or additional protection measures.
From small startups to large corporations, our cyber liability insurance is tailored to fit businesses of any size. With flexible coverage options tailored specifically to each industry, we ensure you have all of the protection that's necessary.
At The Allen Thomas Group, we understand the power of preparation. That's why we provide comprehensive risk assessments to identify any vulnerabilities in your business and offer customized coverage that meets all your individual requirements.
Be prepared for cyber threats – choose The Allen Thomas Group as your cyber liability insurer in Indiana to experience a difference!
Our commitment to top-tier coverage and superior service distinguishes us from our competition; trust us with protecting what matters to your business in Indiana! Get started online or call us now at (440) 826-3676!
Get Great Cyber Coverage For Your Business In Minutes
It Just Takes A Few Clicks
Indiana Cities We Serve With Cyber Liability Insurance