Getting Directors And Officers Insurance In Ohio For Your Business
In the complex and ever-changing business landscape, protecting the interests and assets of directors and officers is paramount. Like a knight's armor shielding them from potential attacks, Directors and Officers (D&O) insurance safeguards against legal battles that could compromise these key individuals.
This article will explore the importance of D&O insurance in Ohio, shedding light on its significance for businesses and organizations operating within the state. We will delve into the specific requirements imposed by Ohio law, highlighting how proper risk management strategies can help mitigate potential liabilities.
By delving into this crucial aspect of corporate governance, we aim to provide a comprehensive understanding of why obtaining D&O insurance is prudent and essential for businesses seeking protection for their executives in Ohio.
We Partner With The Highest Rated Insurance Companies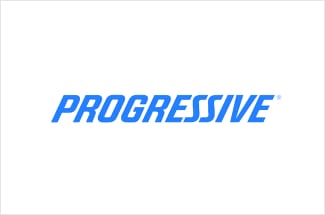 Don't Get A Bunch Of Different Quotes, Get The Right One!
So Many Companies Provide You With Many Quotes, But How Do You Know It Will Work For Your Business And Allow You To Scale and Why Are The Rates So Much Different? 
We Get It And We Help Solve That For You. 
Get A Precise Quote Now! 
Understanding D&O Insurance in Ohio
Key Takeaways
Directors and Officers (DO) insurance provides protection for board members and executives of companies in Ohio against lawsuits related to misuse of company funds, breach of fiduciary duty, and non-compliance with regulations.
DO insurance is strongly recommended for businesses and organizations in Ohio that could be accused of financial mismanagement or owe significant debts to creditors.
DO insurance is essential for attracting top-tier executives to companies in Ohio, including startups seeking venture capital funding.
DO insurance helps navigate lawsuits, negotiate settlements, and cover legal expenses, resulting in significant time and money savings for companies in Ohio.
Coverage and Key Benefits
Frequently Asked Questions
Get A D&O Insurance Quote with The Allen Thomas Group
As a business owner in Ohio, you understand the importance of protecting your assets and mitigating risks. That's why it's crucial to consider Directors and Officers insurance coverage for your company. 
At The Allen Thomas Group, we specialize in providing comprehensive insurance solutions tailored to meet business owners' unique needs. Our team of experts is here to guide you through the complexities of insurance coverage, ensuring you have the proper protection.
With Directors and Officers insurance, you can safeguard your business from potential lawsuits and financial liabilities. This coverage protects your directors and officers from claims alleging wrongful acts, such as mismanagement, breach of duty, or negligence. It also extends to cover defense costs and settlements, providing you with peace of mind.
 By investing in Directors and Officers insurance, you are proactively protecting your business and its stakeholders. You demonstrate your commitment to transparency, accountability, and good corporate governance. 
Don't wait for a crisis to strike. Take action now and secure the future of your business.
Contact The Allen Thomas Group today to discuss your insurance needs and explore your options. Our team is ready to assist you in finding the right coverage that aligns with your business goals.
 Remember, your business's success relies on making informed decisions and mitigating risks. With Directors and Officers insurance from The Allen Thomas Group, you can focus on what you do best – running your business – knowing that you have the necessary protection.
Protect your business. Safeguard your future. Trust The Allen Thomas Group for all your insurance needs.
Get Great Coverage For Your Business In Minutes
It Just Takes A Few Clicks