Protect Your Business with Environmental Liability Insurance
Is your business prepared to bear the unforeseen environmental risks that are as unpredictable as the weather itself? 
An environmental disaster can spell catastrophe for unsuspecting businesses, from oil spills to toxic waste.
In the era of ever-increasing climate volatility, Environmental Liability Insurance is no longer an optional extra – it's an essential safeguard for the long-term sustainability of the business.
ELI covers businesses and property owners against losses or damages resulting from pollution or contamination incidents. This can include clean-up costs, legal expenses resulting from environmental accidents, and liability for third-party bodily injury or property damage claims.
With the increasing frequency and severity of environmental and pollution claims, pollution legal liability insurance has become increasingly crucial for protecting businesses from financial risks associated with pollution incidents. Request a Quote from our team by clicking on the button below or calling our office at (440) 826-3676. 
We Partner With The Highest Rated Insurance Companies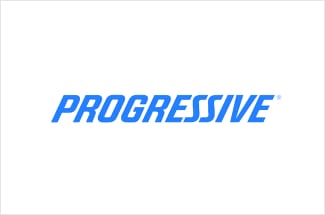 Understanding Environmental Liability Insurance
Businesses face an increasing number of risks and potential liabilities. One significant risk that often goes overlooked is the impact of environmental damage on businesses. This is where coverage for environmental pollution comes into play. Understanding what this type of insurance entails is crucial for protecting your business from financial losses associated with pollution incidents and cleanup efforts.
Pollution insurance is specifically designed to provide coverage for losses or damages resulting from unexpected releases of pollutants, which are typically excluded in general liability and property insurance policies. 
It covers risks associated with environmental contamination or operational issues, such as mold, lead paint, asbestos, Legionella, or indoor air quality. It also provides coverage for bodily injury and damage caused by pollution or contamination incidents.
Having a clear understanding of the coverage will empower you to make informed decisions about your risk management strategy. It enables you to assess your business's specific needs and potential exposures, ensuring comprehensive coverage against a wide range of environmental risks.
Typical Coverage and Options
Common Questions About Environmental Liability Insurance
Get The Best Environmental Liability Insurance Coverage For Your Company With The Allen Thomas Group
Environmental protection is the need of the hour. Many businesses are focusing on reducing their carbon footprint. However, they still need pollution coverage as some types of environmental hazards cannot be prevented.
As a leading insurance agency, The Allen Thomas Group understands this need and has crafted an innovative and comprehensive solution. This insurance typically offers coverage against pollution losses and unforeseen environmental mishaps.
We work closely with your clients to identify potential environmental risks, coverage gaps, and coverage needs before developing strategies to mitigate them in order to protect contractors.
Personalized services and a proactive approach are the hallmarks that have helped us protect clients and cover pollution risks for them.
Don't wait until it's too late – contact The Allen Thomas Group today and experience the peace of mind knowing that you have the right coverage partner.
Get Great Protection For Your Business In Minutes
It Just Takes A Few Clicks