Alabama Workers Compensation Insurance: Get The Knowledge and Coverage You Need
Navigating Alabama Workers Compensation Insurance may seem like trying to decode a foreign language. But as an employer in this beautiful Heart of Dixie state, understanding workers' compensation laws is legally mandated and essential for protecting employees and businesses from unexpected situations.
Read on as we demystify its key aspects, providing clarity when accidents arise – we want everyone appropriately covered should anything go amiss.
Workers' compensation insurance benefits employees injured on the job or who become ill from working conditions.
Each state imposes different laws and regulations regarding workers' comp coverage requirements for employers with five or more employees (including part-time workers) in Alabama; for instance, employers with five or more full-time and part-time workers must carry workers' comp coverage. The Allen Thomas Group can assist if you require help filing a claim for Alabama workers' comp insurance benefits.
Our knowledgeable team is here to provide support!
We Partner With The Highest Rated Insurance Companies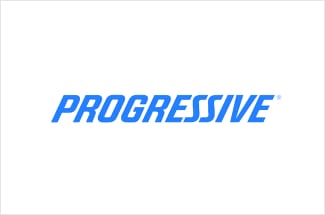 What is workers' compensation insurance?
Workers' compensation insurance is a type of insurance that provides financial protection to employees who are injured or become ill due to their job. In Tennessee, employers are required to carry workers' compensation insurance to cover medical expenses, lost wages, and rehabilitation costs for injured workers. This insurance also protects employers from being sued by employees for workplace injuries. It is important for both employers and employees to understand the coverage and benefits provided by workers compensation insurance to ensure proper protection and compliance with state laws.
Don't Get A Bunch Of Different Quotes, Get The Right One!
So Many Companies Provide You With Many Quotes, But How Do You Know It Will Work For Your Business And Allow You To Scale and Why Are The Rates So Much Different? 
We Get It And We Help Solve That For You. 
Get A Precise Quote Now! 
Alabama Work Comp Overview
Workers compensation insurance is an integral component of employee and employer wellbeing in Alabama.
The system provides coverage for medical costs, rehabilitation expenses and lost wages when an injury or illness arises in the workplace while protecting employers from lawsuits stemming from workplace accidents.
Furthermore, workers' comp operates as no-fault program so benefits will be paid regardless of whose responsibility an incident was.
Alabama's workers compensation system is overseen by the Alabama Department of Labor and requires employers to provide employees with insurance coverage.
Through this system, Alabama strives to create an equitable and efficient process for resolving workplace injury disputes while giving injured workers access to resources needed for healing and returning back to work.
Key Takeaways
• According to the Bureau of Labor Statistics, as of 2022 over 98% of Alabama's workforce was covered by worker's compensation insurance.
• According to research conducted by the National Academy of Social Insurance in Alabama in 2021, employers incurred average workers' compensation payments of $1.25 for every $100 covered wages paid out as workers' compensation benefits.
• This same study also revealed that benefits paid to injured employees accounted for approximately 0.71% of total covered wages in Alabama by 2021.
Coverage and Key Benefits
Frequently Asked Questions
Get The Work Comp Coverage You Need For Your Alabama Business With The Allen Thomas Group
At The Allen Thomas Group, we understand the challenges that business owners face when it comes to workers' compensation insurance. It's a complex landscape that requires expert guidance and tailored solutions.
Our experienced professionals are here to help you navigate Alabama's intricacies of workers' compensation insurance. We know every business is unique, and we take the time to understand your needs and goals.
With our comprehensive coverage options, you can have peace of mind knowing that your employees are protected in the event of an accident or injury. Our policies are designed to provide the right level of coverage for your business, so you can focus on what you do best.
But we don't just stop at providing insurance. We go above and beyond to ensure you have the support and resources to manage claims effectively and minimize risk. Our team is always available to answer your questions and provide guidance every step of the way.
When you choose The Allen Thomas Group for your workers' compensation insurance needs, you're choosing a partner committed to your success.
Get a quote now by clicking on the button below!
Get Great Coverage For Your Business In Minutes
It Just Takes A Few Clicks
Alabaster
Albertville
Alexander City
Andalusia
Anniston
Arab
Athens
Atmore
Attalla
Auburn
Bay Minette
Bessemer
Birmingham
Boaz
Brewton
Brook Highland
Calera
Center Point
Chelsea
Chickasaw
Clanton
Clay
Cullman
Daleville
Daphne
Decatur
Demopolis
Dothan
Enterprise
Eufaula
Fairfield
Fairhope
Florence
Foley
Forestdale
Fort Payne
Fort Rucker
Fultondale
Gadsden
Gardendale
Glencoe
Grayson Valley
Greenville
Gulf Shores
Guntersville
Hamilton
Hartselle
Harvest
Helena
Highland Lakes
Homewood
Hoover
Hueytown
Huntsville
Irondale
Jacksonville
Jasper
Lanett
Leeds
Lincoln
Madison
Margaret
Meadowbrook
Meridianville
Midfield
Millbrook
Mobile
Monroeville
Montevallo
Montgomery
Moody
Moores Mill
Mountain Brook
Muscle Shoals
Northport
Oneonta
Opelika
Opp
Orange Beach
Oxford
Ozark
Pelham
Pell City
Phenix City
Pike Road
Pinson
Pleasant Grove
Prattville
Prichard
Rainbow City
Rainsville
Roanoke
Robertsdale
Russellville
Saks
Saraland
Satsuma
Scottsboro
Selma
Semmes
Sheffield
Smiths Station
Southside
Spanish Fort
Sylacauga
Talladega
Tarrant
Theodore
Tillmans Corner
Troy
Trussville
Tuscaloosa
Tuscumbia
Tuskegee
Valley
Vestavia Hills
Wetumpka