Finding The Best Workers' Compensation Insurance In Tennessee
When it comes to ensuring the well-being of their employees, business owners in Tennessee understand the importance of having the best workers' compensation insurance.
Imagine a scenario where a construction worker sustains a severe injury, leaving him unable to work and needing medical treatment.
Without the right work comp coverage, this situation could be financially devastating for both the worker and the business.
With The Allen Thomas Group, our commercial Insurance agents can cover your business at the right price with comprehensive Worker's Compensation coverage. Click on the link below to get a free quote.
We Partner With The Highest Rated Insurance Companies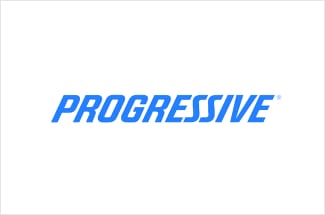 What is workers' compensation insurance?
Workers' compensation insurance is a type of insurance that provides financial protection to employees who are injured or become ill due to their job. In Tennessee, employers are required to carry workers' compensation insurance to cover medical expenses, lost wages, and rehabilitation costs for injured workers. This insurance also protects employers from being sued by employees for workplace injuries. It is important for both employers and employees to understand the coverage and benefits provided by workers compensation insurance to ensure proper protection and compliance with state laws.
Don't Get A Bunch Of Different Quotes, Get The Right One!
So Many Companies Provide You With Many Quotes, But How Do You Know It Will Work For Your Business And Allow You To Scale and Why Are The Rates So Much Different? 
We Get It And We Help Solve That For You. 
Get A Precise Quote Now! 
Understanding Workers' Compensation Insurance in Tennessee
In Tennessee, businesses must comply with specific workers' compensation insurance requirements, such as purchasing coverage for five or more employees and to construction-related firms upon hiring their first employee.
However, there are also exclusions, such as sole proprietors and partners being automatically excluded from coverage, while corporate officers are automatically included. Understanding these requirements and exclusions is essential for businesses to navigate Tennessee's complex landscape of workers comp insurance.
Additionally, various factors, such as the payroll size and the business's nature, can affect the premiums for workers' compensation coverage. Business owners must consider these factors when seeking the best insurance options for their needs.
This article will explore the process of finding the best workers comp insurance in Tennessee. We will discuss the requirements and exclusions, factors affecting premiums, coverage benefits, and additional services available. Furthermore, we will guide you on obtaining quotes and contact information for Tennessee Workers Comp Programs, which can help business owners save big!
By understanding the intricacies of workers comp insurance, business owners can ensure their employees' protection and financial stability in the event of on-the-job injuries.
Key Takeaways
Tennessee requires all businesses with five or more employees to have workers' compensation insurance coverage.
Construction-related businesses must obtain coverage when they hire their first employee.
Sole proprietors and partners are automatically excluded from workers' compensation coverage, while corporate officers and LLC members are automatically included.
Workers' compensation insurance in Tennessee helps pay for medical costs, employee wages, disabilities, occupational illnesses, and funeral expenses resulting from on-the-job injuries.
Coverage and Key Benefits
Frequently Asked Questions
Getting The Right Workers' Comp Coverage in Tennessee Now
Finding the best workers comp insurance in Tennessee is crucial for business owners to protect themselves and their employees.
To obtain quotes and get contact information for workers' compensation insurance in Tennessee, businesses can reach out to our team at The Allen Thomas Group directly, we are a reputable independent insurance agency that offers access to top insurance carriers, and our commercial agents provide fast and easy processes for obtaining quotes tailored to the specific needs of your business.
The Allen Thomas Group allows businesses to compare workers' comp rates and class codes from multiple insurance providers, ensuring they find the best coverage at the most competitive price.
By utilizing our services, businesses can save time and effort researching and contacting individual insurance companies.
The Allen Thomas Group has been assisting Tennessee employers since 2003, and our expertise in the field allows us to negotiate discounts and policy credits for our clients.
Whether it's finding the right coverage or improving cash flow, The Allen Thomas Group is a valuable resource for businesses seeking workers comp insurance in Tennessee.
Get Great Coverage For Your Business In Minutes
It Just Takes A Few Clicks
Tennessee Cities We Serve