Protect Your Ohio Business with Comprehensive Cyber Liability Insurance Coverage
We understand the complexities of running a business in today's digitally interconnected world. As experienced insurance agents, we have witnessed first-hand the devastating effects of cyber threats on businesses. Unfortunately, these cyber threats aren't disappearing; they're only growing more complex and sophisticated.
For this reason, we believe every business owner in Ohio needs to consider the importance of cyber liability insurance.
As an independent insurance broker based in Akron, Ohio, we serve clients all over Northeast Ohio and in 20 other states across the US. We've dedicated ourselves to providing the highest level of service and support to our clients.
We pride ourselves on delivering personalized service, affordable prices, and access to various carriers' best insurance rates and policy options.
Don't let your hard work be shattered instantly – invest in Cyber Liability Insurance Coverage for your Ohio Business now from The Allen Thomas Group because securing your digital future should never be an afterthought.
Get A Quote In A Few Clicks
We Partner With The Highest Rated Insurance Companies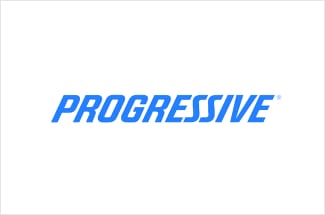 What is cyber liability insurance?
Cyber liability insurance is a type of insurance that protects businesses and individuals from the financial losses associated with cyber attacks and data breaches.
It covers the costs of investigating and responding to the attack, as well as any legal fees, fines, and damages that may result. This type of insurance is becoming increasingly important as cyber attacks become more frequent and sophisticated.
Understanding Cyber Liability Coverage
Cyber liability insurance is one of the crucial coverages we offer. It protects your business in case of a data breach or other cyber threat, covering the costs of notification, credit monitoring, defense, and more.
But we understand the world of insurance, especially cyber liability insurance, can be complex and confusing. That's why our insurance advisors are here to help Ohio businesses navigate this complexity, answer any questions, and guide them in selecting the correct type of coverage.
In this article, we will delve deeper into the importance of cyber liability insurance in Ohio, explain what it covers, discuss why it's essential for businesses of all sizes and types, and share some real-life scenarios where cyber liability insurance can protect your business. We will also walk you through obtaining this coverage, making it easy to manage your insurance needs from the comfort of your home.
We believe that insurance should be easy and affordable. And with the right cyber liability insurance, Ohio businesses can have peace of mind knowing that their business is protected from ever-evolving cyber threats.
Key Takeaways
Cyber liability insurance is essential for businesses in Ohio to protect against the increasing threat of cyber attacks.
Businesses in Ohio should carefully assess their specific needs and choose coverage limits that adequately protect them from potential losses.
When choosing a cyber liability insurance policy, businesses should consider cost, reputable insurance providers, coverage for data breach response expenses, network security liability, regulatory fines, and public relations costs.
Ohio businesses should also prioritize cybersecurity best practices such as employee training and awareness, regular system updates, and security audits to reduce the risk of data breaches and phishing attacks.
Understanding Cyber Threats in Ohio
Frequently Asked Questions
Choosing the Right Cybersecurity Solution and Insurance in Ohio
At The Allen Thomas Group, we understand the challenges associated with running a business in Ohio can present some unique risks and uncertainties. That's why our cyber liability coverage offers you protection and peace of mind.
As a business owner, you understand the digital landscape is ever-evolving – as are its threats and vulnerabilities that could put your organization at risk. Cyber attacks can strike immediately without warning and often have disastrous repercussions – from data breaches to ransomware attacks, the financial and reputational damage can be immense.
But with our cyber liability coverage, you can rest easy knowing you have a safety net to shield against financial losses associated with cyber attacks – such as legal fees, notification costs, and potential regulatory fines. Our comprehensive policies protect your business from this form of financial calamity.
No, our coverage provides more than financial security; it also gives access to an expert team well-versed in cybersecurity trends and best practices who will work closely with you to assess your risks and craft an action plan for mitigating them.
With our guidance, you can bolster defenses, minimize vulnerabilities, and ensure that your business is always prepared for whatever comes its way.
Stay ahead of potential issues before it's too late by acting now to protect your business with cyber liability insurance from The Allen Thomas Group.
Get in touch with us now to discover more and begin covering yourself – your business deserves nothing but the best protection, so trust The Allen Thomas Group as your partner in cyber security.
Get Great Coverage For Your Business In Minutes
It Just Takes A Few Clicks
Ohio Cities We Serve With Cyber Liability Insurance
Akron
Alliance
American
Amherst
Anderson
Ashland
Ashtabula
Athens
Aurora
Austintown
Avon
Avon Lake
Barberton
Bath
Bay Village
Beachwood
Beavercreek
Beckett Ridge
Bedford
Bedford Heights
Bellefontaine
Bellevue
Berea
Berlin
Bethel
Bexley
Blacklick Estates
Blendon
Bloom
Blue Ash
Boardman
Bowling Green
Brecksville
Bridgetown
Broadview Heights
Brook Park
Brookfield
Brooklyn
Brunswick
Brunswick Hills
Bryan
Bucyrus
Butler
Cambridge
Canal Winchester
Canton
Celina
Centerville
Champion
Chester
Cheviot
Chillicothe
Chippewa
Cincinnati
Circleville
Clay
Clayton
Clear Creek
Cleveland
Cleveland Heights
Clinton
Colerain
Columbus
Concord
Conneaut
Copley
Coshocton
Coventry
Cuyahoga Falls
Dayton
Deerfield
Defiance
Delaware
Delhi
Dent
Dover
Dry Run
Dublin
Duchouquet
East Liverpool
Eastlake
Eaton
Elyria
Englewood
Euclid
Fairborn
Fairfield
Fairlawn
Fairview Park
Falls
Fayette
Findlay
Finneytown
Forest Park
Forestville
Fostoria
Franklin
Fremont
Gahanna
Galion
Garfield Heights
Genoa
German
Girard
Grandview Heights
Green
Greenville
Grove City
Hamilton
Hanover
Harrison
Heath
Highland Heights
Hilliard
Hinckley
Howland
Huber Heights
Hudson
Ironton
Island Creek
Jackson
Jefferson
Kent
Kenton
Kettering
Lake
Lakewood
Lancaster
Lawrence
Lebanon
Lemon
Liberty
Lima
Lincoln Village
London
Lorain
Louisville
Loveland
Lyndhurst
Macedonia
Mack
Mad River
Madeira
Madison
Mansfield
Maple Heights
Marietta
Marion
Marysville
Mason
Massillon
Maumee
Mayfield Heights
Medina
Mentor
Miami
Miamisburg
Middleburg Heights
Middletown
Mifflin
Mill
Monclova
Monfort Heights
Monroe
Montgomery
Montville
Moorefield
Mount Vernon
Napoleon
New Albany
New Franklin
New Philadelphia
Newark
Newton
Niles
Nimishillen
North Canton
North College Hill
North Madison
North Olmsted
North Ridgeville
North Royalton
Northbrook
Norton
Norwalk
Norwich
Norwood
Oakwood
Oberlin
Olmsted
Olmsted Falls
Orange
Oregon
Orrville
Oxford
Painesville
Paris
Parma
Parma Heights
Pataskala
Pease
Perkins
Perry
Perry Heights
Perrysburg
Pickerington
Pierce
Piqua
Plain
Pleasant
Porter
Portsmouth
Powell
Prairie
Pultney
Ravenna
Reading
Reynoldsburg
Richland
Richmond Heights
Riverside
Rocky River
Rome
Rootstown
Sagamore Hills
Salem
Sandusky
Saybrook
Scioto
Seven Hills
Shaker Heights
Sharon
Sharonville
Shawnee
Sheffield Lake
Shelby
Sidney
Solon
South Euclid
Springboro
Springdale
Springfield
St. Marys
Steubenville
Stow
Streetsboro
Strongsville
Struthers
Sugarcreek
Swan Creek
Sycamore
Sylvania
Symmes
Tallmadge
Tate
Tiffin
Tipp City
Toledo
Trenton
Trotwood
Troy
Truro
Turtlecreek
Twinsburg
Union
Unity
University Heights
Upper Arlington
Urbana
Van Wert
Vandalia
Vermilion
Violet
Wadsworth
Wapakoneta
Warren
Warrensville Heights
Washington
Wayne
Weathersfield
West Carrollton
West Chester
Westerville
Westlake
White Oak
Whitehall
Wickliffe
Willoughby
Willoughby Hills
Willowick
Wilmington
Wooster
Worthington
Wyoming
Xenia
Youngstown
Zanesville