Everything You Need to Know About Workers' Compensation Insurance in Indiana
In business, unforeseen circumstances can range from mild disruptions to devastating incidents. Especially in cases of workplace-related injuries, businesses bear a significant level of responsibility.
This is where Workers' Compensation Insurance steps in, serving as a safety net for both employer and employee. Indiana-based business owners, this one's tailored just for you.
Dive into our comprehensive guide to unravel everything you need to know about workers' compensation insurance in the Hoosier State – because navigating the complexities of insurance shouldn't feel like solving a Rubik's cube!
Don't have time and are ready to get started? Let our commercial insurance specialists at The Allen Thomas Group help you, click on the button below to begin your online quote.
We Partner With The Highest Rated Insurance Companies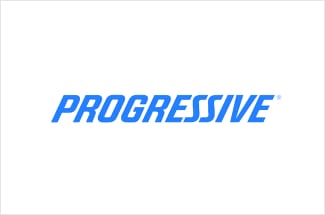 What is workers' compensation insurance?
Workers' compensation insurance provides medical, rehabilitation, and income benefits to workers who are injured or become ill on the job. In Indiana, all businesses are required by law to have workers' compensation insurance. If an employee is injured on the job, they may file a claim through their employer's workers' compensation insurance to receive benefits. The amount and duration of benefits vary based on the injury and other factors.
Don't Get A Bunch Of Different Quotes, Get The Right One!
So Many Companies Provide You With Many Quotes, But How Do You Know It Will Work For Your Business And Allow You To Scale and Why Are The Rates So Much Different? 
We Get It And We Help Solve That For You. 
Get A Precise Quote Now! 
Understanding Workers' Compensation Insurance in Indiana
Workers' compensation insurance is a vital component of the employment landscape, ensuring that workers are protected in the event of work-related injuries or illnesses. Understanding workers' compensation insurance intricacies in Indiana is crucial for employers and employees.
Workers' compensation insurance serves as a safety net, providing medical benefits, wage replacement, and rehabilitation services to employees who sustain injuries or become ill due to their job duties. By offering this coverage, employers protect themselves from lawsuits while ensuring their employees receive the necessary support during hardship.
In Indiana, the Workers' Compensation Board regulates workers' compensation insurance. This agency oversees the state's administration and enforcement of workers' compensation laws. Employers must provide workers' compensation coverage, with few exceptions.
It's important to note that workers' compensation insurance applies regardless of fault. This means that even if an employee's negligence or mistake caused the injury or illness, they are still eligible for benefits under workers' compensation.
However, employees must promptly report their injuries or illnesses to their employers. Failure to report within a reasonable timeframe may result in a denial of benefits. Employers must then inform their insurance provider about the incident and cooperate with any investigations conducted by the insurer.
John works at a manufacturing company in Indiana and sustains a severe back injury due to a workplace accident. He immediately reports the incident to his supervisor and seeks medical attention. His employer files a claim with their workers' compensation insurer on John's behalf.
Once John's claim is approved, he can receive benefits such as payment for medical expenses, including doctor visits, surgeries, medications, and rehabilitation services. Additionally, he may be entitled to wage replacement benefits if his injury prevents him from working temporarily or permanently.
Now that we have understood workers' compensation insurance in Indiana let's explore the coverage requirements that employers must adhere to in the state.
Coverage and Key Benefits
Frequently Asked Questions
Getting The Right Workers' Comp Coverage in Indiana Now
As business owners in Indiana, you understand the importance of protecting your assets and your employees. That's why it's crucial to have the right workers' compensation insurance coverage in place. It's about meeting legal requirements, safeguarding your business, and providing peace of mind.
The Allen Thomas Group specializes in helping business owners like you navigate the complex insurance world. Our team of experts is here to guide you through the process and ensure you have the coverage you need. We understand that every business is unique, and we tailor our solutions to meet your needs.
Regarding workers' compensation insurance, there are many factors to consider. From the size of your workforce to the nature of your business, we believe in all the relevant details to create a comprehensive coverage plan. Our goal is to protect both your employees and your bottom line.
With our extensive insurance industry knowledge, we can help you find the best policies at the most competitive rates. We work with top-rated carriers to provide options that fit your budget without compromising quality. Our commitment to exceptional service means we are always available to answer your questions and address your concerns.
Don't leave your business vulnerable to unexpected accidents or injuries. Take control of your workers' compensation insurance coverage today. Contact The Allen Thomas Group, and let us show you how we can protect what matters most to you. Trust in our expertise and experience, and rest easy knowing that your business is in good hands.
Remember, accidents can happen anytime and anywhere. Don't wait until it's too late. Take action now and ensure that you have the coverage you need. Your employees deserve to feel safe and protected, and your business deserves peace of mind with comprehensive insurance coverage.
So, what are you waiting for?
Reach out to The Allen Thomas Group today and let us help you secure the right workers' compensation insurance for your business in Indiana. Don't leave your future to chance. Take control and protect what matters most.
Get Great Coverage For Your Business In Minutes
It Just Takes A Few Clicks
Alexandria
Anderson
Angola
Auburn
Austin
Avon
Bargersville
Batesville
Bedford
Beech Grove
Berne
Bloomington
Bluffton
Boonville
Brazil
Bremen
Bright
Brownsburg
Carmel
Cedar Lake
Charlestown
Chesterton
Cicero
Clarksville
Clinton
Columbia City
Columbus
Connersville
Crawfordsville
Crown Point
Cumberland
Danville
Decatur
De Motte
Dunlap
Dyer
East Chicago
Edinburgh
Elkhart
Ellettsville
Elwood
Evansville
Fishers
Fortville
Fort Wayne
Frankfort
Franklin
Garrett
Gary
Gas City
Goshen
Granger
Greencastle
Greendale
Greenfield
Greensburg
Greenwood
Griffith
Hammond
Hartford City
Hidden Valley
Highland
Hobart
Huntertown
Huntingburg
Huntington
Indianapolis
Jasper
Jeffersonville
Kendallville
Kokomo
Lafayette
Lakes of the Four Seasons
Lake Station
La Porte
Lawrence
Lawrenceburg
Lebanon
Ligonier
Linton
Logansport
Lowell
Madison
Marion
Martinsville
McCordsville
Merrillville
Michigan City
Mishawaka
Mitchell
Monticello
Mooresville
Mount Vernon
Muncie
Munster
Nappanee
New Albany
New Castle
New Haven
New Whiteland
Noblesville
North Manchester
North Terre Haute
North Vernon
Notre Dame
Pendleton
Peru
Plainfield
Plymouth
Portage
Porter
Portland
Princeton
Rensselaer
Richmond
Rochester
Roselawn
Rushville
Salem
Schererville
Scottsburg
Sellersburg
Seymour
Shelbyville
Simonton Lake
South Bend
South Haven
Speedway
St. John
Sullivan
Tell City
Terre Haute
Tipton
Valparaiso
Vincennes
Wabash
Warsaw
Washington
Westfield
West Lafayette
Westville
Whiteland
Whitestown
Whiting
Winchester
Winfield
Winona Lake
Yorktown
Zionsville